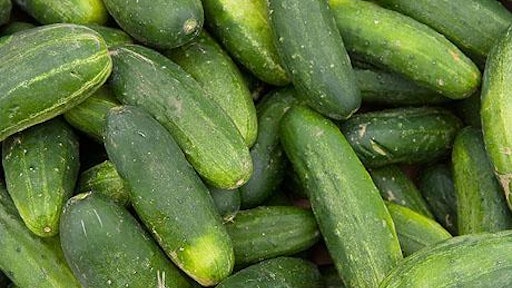 A San Diego, Calif. produce company is recalling all cucumbers sold under the "Limited Edition" label in August and September following a Salmonella outbreak, according to Marketwatch. Andrew and Williamson Fresh Produce said this weekend it was voluntarily recalling the cucumbers and working with the Centers for Disease Control to determine if, in fact, the cucumbers were the source of the outbreak now reportedly covering 27 states.
Limited Edition cucumbers were produced in Baja California and distributed in Alaska, Arkansas, Arizona, California, Colorado, Florida, Idaho, Illinois, Kansas, Kentucky, Louisiana, Mississippi, Minnesota, Montana, New Jersey, New Mexico, Nevada, Oklahoma, Oregon, South Carolina, Texas, and Utah and reached customers through retail, food service companies, wholesalers and brokers. Consumers who purchased the produce were asked to return the cucumbers to the point of purchase for full refunds.
To read more, click HERE.