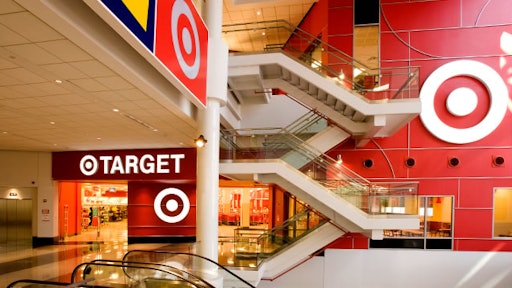 Target Corp. announced that it plans to discontinue operating stores in Canada through its indirect wholly-owned subsidiary, Target Canada Co. As a part of that process, Target Canada filed an application for protection under the Companies' Creditors Arrangement Act with the Ontario Superior Court of Justice.
"When I joined Target, I promised our team and shareholders that I would take a hard look at our business and operations in an effort to improve our performance and transform our company. After a thorough review of our Canadian performance and careful consideration of the implications of all options, we were unable to find a realistic scenario that would get Target Canada to profitability until at least 2021. Personally, this was a very difficult decision, but it was the right decision for our company. With the full support of Target Corp.'s board of directors, we have determined that it is in the best interest of our business and our shareholders to exit the Canadian market and focus on driving growth and building further momentum in our U.S. business," said Brian Cornell, Target chairman and CEO.
Target Canada currently has 133 stores across the country and employs approximately 17,600 people.
Target Corp. will operate as a single segment that includes all U.S. operations. Beginning with the company's fourth quarter 2014 financial results, Target will report adjusted earnings per share reflecting operating results from its U.S. operations, excluding discontinued Canadian operations, the impact of the reduction of the beneficial interest asset recognized in connection with the 2013 sale of the company's U.S. consumer credit card portfolio, net expenses related to the 2013 data breach, and the resolution of certain tax matters.
Editor's Insight: Target's decision reflects the large scope of challenges retailers can face in crossing borders to expand. One might think that Canada, being culturally and geographically close to the U.S., would be fairly simple for a large, experienced company like Target to expand into.
A key difference between Canada and the U.S. is that Canada is a physically larger country and its population is much more geographically dispersed. According to Target observers, the company studied the expansion for years before taking the plunge in 2011.
According to a Forbes analysis, Target expanded in Canada by acquiring store leases of Zellers, a now-defunct Canadian discount chain. These stores, according to Forbes, were located in areas not frequented by Target's middle class clientele. In addition, the company opened the stores too fast to allow for efficient inventory planning, resulting in bare shelves that disappointed customers.
A broadcast on USA Today's website notes that social media played a role in hurting Target's reputation; customers were quick to tweet about their disappointment with the stores.
Another factor, noted by several observers, is that Target could not compete successfully against Walmart, which expanded into Canada more than two decades ago and had established a loyal following. By Elliot Maras 01-16-15