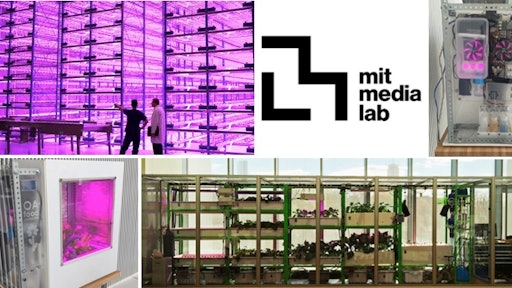 Target Corp. wants to introduce disruptive technologies that enhance the retailer's transparency with customers. This is partially driven a group of entrepreneurs-in-residence whom concept and develop prototypes for Target to fund, according to PFSK Labs, a global consulting firm in New York City.
The Food + Future coLab is a multi-year collaboration between Target, IDEO and MIT's Media Lab. The key question this lab is focused on answering is the question of fulfilling a future where there is complete sourcing transparency and access to good food for all. To get at insightful solutions, the lab brings together bioengineers, students, nutritionists and farmers to develop compelling solutions. According to their website:
"Target's Entrepreneur-in-Residence, Greg Shewmaker, has a simple vision for the Food+Future coLAB: We deserve to know what we are eating, and to have greater control over our individual food choices. By leveraging Target's scale for good and collaborating with great partners to create radical transparency across the industry, we believe we can drive permanent positive change in how the world looks at food."
While it's only been around since January 2016, the lab has already moved forward with two test concepts: The first, titled "Good & Gather," was rolled out in Boston, Mass. The concept here takes ingredients display from the back and prominently displays them on the face of the product. The second, more technological solution provides real-time nutritional information by allowing customers to scan fruits and veggies to drill down into the food's nutritional value and degree of freshness.
These ideas are indicators of Target's desire to overhaul their grocery supply chain operation to compete more directly with the likes of Whole Foods, Trader Joe's and Walmart (which also has a 'labs' operation more focused on big data analysis). As the retailer shifts to attract more millennials, Target plans to introduce more meats, fruits, vegetables, craft beefs, wine and other product categories proven to be growth opportunities. The lab will help insert the brand into a much larger socio-economic conversation that substantiates Target's thought leadership in the food world.
To read more, click here.