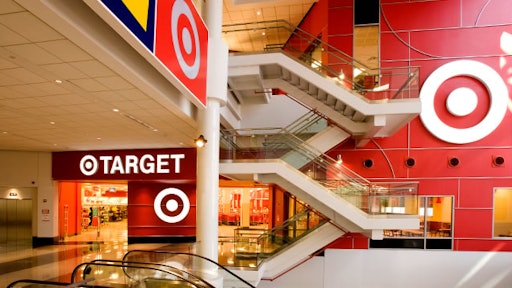 Target has kicked off a $220-million, 28-store renovation project in the Dallas-Fort Worth market.
It's the Minneapolis-based retailer largest remodel investment in a single market, and part of its plan to re-imagine hundreds of stores across the country over the next three years. Earlier this month, eight North Texas stores completed their remodels, and celebrated with grand reopening events for customers.
Each re-imagined store got a top-to-bottom overhaul with customized design and functionality. The food and beverage department was updated with wood-grain fixtures, new flooring, LED lighting and products merchandised together to offer customers meal ideas. For customers' convenience, there are new grab-and-go foods in the front of the stores.
To read the full original article, please click here.