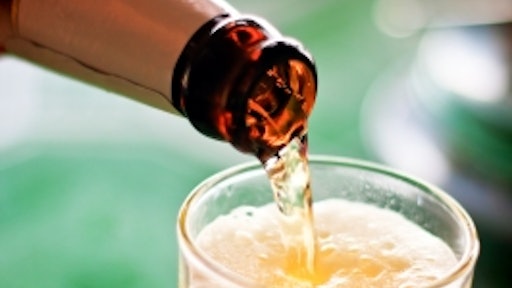 Overall, fewer Americans are drinking beer these days. After peaking at nearly 219 million barrels in 2008, total U.S. shipments have declined since, reaching just 211.7 million barrels in 2013.
Some of the nation's top brewers, including Anheuser-Busch InBev and MillerCoors, are watching sales slump for a number of their top brands. According to data from Beer Marketer's Insights, American sales of seven major brands, including Budweiser, declined by more than 20 percent between 2008 and 2013.
The global economic recession is partly to blame, says Eric Shepard, executive editor at Beer Marketer's Insights. "The people that got hit hardest in the economic recession were your mainstream beer drinkers — lower- to mid-income males, 25 to 34 (years old)," he said.
Rising beer prices are also affecting sales, Shepard noted. "Beer prices were increased more aggressively over the last five years than wine and spirits," he said. Many people in the industry believe that, as a result, some customers replaced buying beer with the now relatively less expensive wines and spirits, he added.
Nonetheless, Mexican beer sales, particularly for brands Dos Equis and Modelo Especial, more than doubled. Craft beer sales, too, have largely bucked the overall downtrend in beer sales.
To read more, click HERE.