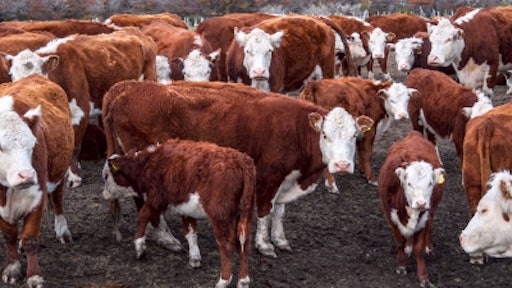 The value of U.S. beef and pork exports are expected to hit record levels this year, according to AgriNews.
"This has been a strong year for U.S. meat exports despite some significant supply challenges and trade barriers that limit our access to key markets," said Mark Jagels, chairman of the U.S. Meat Export Federation. "With a strong finish, we should achieve record export values for beef and pork this year, with combined exports approaching $13 billion."
Jagels, a grain and livestock farmer near Davenport, Neb., added that this is good news for U.S. farmers.
"I'm optimistic we can further expand demand for U.S. meat, but we can't take our success for granted," he said. "At every turn, we face a field of competitors who would like to carve into our market share."
Meat exports so far in 2014 have exceeded the expectations of the federation, said Phil Seng, president and CEO of the trade group.
"Through August, beef exports are up 3 percent in volume and 13 percent in value, and it looks like we will continue on that value pace," he said. "Pork exports are up 6 percent in volume and 15 percent in value."
Lamb exports are down 20 percent in volume and 3 percent in value.
To read more, click HERE.