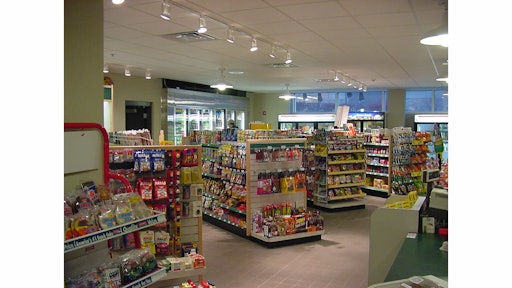 Channel blurring has been a feature of grocery retailing for many years, but it has become even more prominent in recent times, according to Supermarket News. Shoppers have increased the number of channels they've been using, and retailers have been developing new formats that cross traditional channel boundaries in response to this.
One of the most widespread examples has been the development of hybrid formats which bridge the divide between discount and convenience, a global phenomenon in grocery retailing that some have dubbed "discountvenience."
This has been driven by both convenience and discount stores adapting their offers. Convenience stores have become more focused on delivering a stronger "value" offer, seeking to break down perceptions that they are more expensive than larger store formats. Meanwhile, discount store operators have been maximizing their small format stores and convenient locations to tap into shopper demand for quicker-to-shop solutions, seeking to meet a broader range of shopper needs, including food-for-now and food-for-later.
To read more, click HERE.