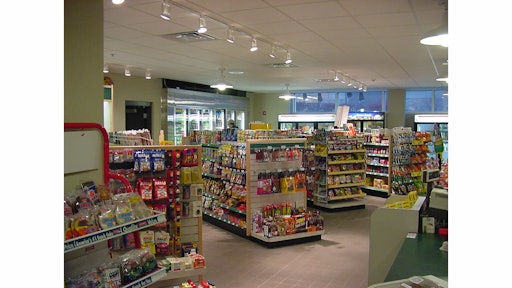 Convenience stores in China are bucking the trend of slower growth in the retail sector and have entered a new phase of expansion, according to a report published by the China Chain Store & Franchise Association and the Nomura Research Institute, reported Want China Times, an English news website of the Taiwan-based China Times News Group.
The 15 major convenience store chains in China posted 18.2% growth in sales in 2013, higher than department stores' 9.6 percent and the 7.8 percent posted by hypermarkets and supermarkets, the report shows.
Compared to store closures by department stores and declines in gross profit margins recorded by several hypermarket and supermarket operators, the 15 major convenience store chains opened a combined 4,484 new stores in 2013, representing a 3.4 percent increase.
Newcomers in the convenience store business, which mainly operate in the second- and third-tier cities, also sped up the pace of their expansion, the report said.
On the other hand, since China only has 54 convenience stores per 1 million people–much lower than Japan's 388 or Taiwan's 425–the potential for the business is still largely untapped, according to the report.
To read more, click HERE.