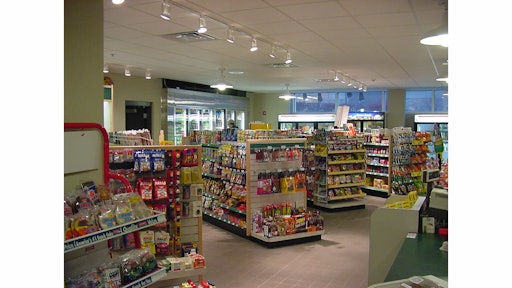 The Partnership for a Healthier America (PHA) and the National Association of Convenience Stores (NACS) announced new initiatives to bring more healthy food to convenience stores at this year's NACS Show.
Convenience stores are a major source of food for many Americans, especially those in low income neighborhoods, with total convenience industry sales reaching $549.9 billion in 2016, the NACS reports. That's why PHA and PHA Honorary Chair and former First Lady Michelle Obama decided to work with NACS to develop ways to improve the availability of healthier food in convenience stores.
To address the challenge, PHA and NACS unveiled the Healthier Product Calculator, which convenience retailers can use to determine what products may meet the PHA's Healthier Food & Beverage Product Criteria and are based on the latest U.S. Dietary Guidelines for Americans, released every five years by the U.S. Department of Agriculture and Health and Human Services. PHA also announced at the show that several major food and beverage distributors for convenience stores (Harold Levinson Associates, S. Abraham & Sons, Core-Mark, and McLane) will work toward making more affordable healthy food and beverage options available for convenience stores.
To read the full original article, please click here.