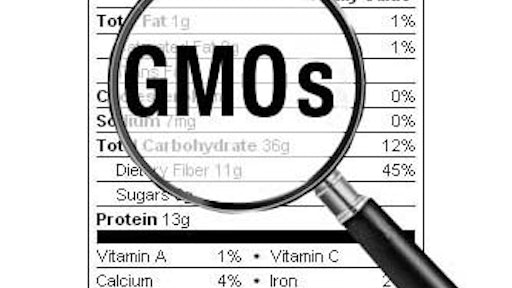 Vermont's law requiring nearly all food labels to disclose genetically engineered ingredients takes effect today, according to The New York Times. The requirement, passed two years ago, is the first of its kind in the United States. And although the rule applies only within the tiny state, it is having national impact.
Most major food and beverage companies have already added language to their labels to meet the new rule, rather than deal with the logistical hassle of having separate labels for different states. Campbell Soup was the first big company to say it would label all of its products, and General Mills, ConAgra, Mars and Kellogg's followed.
But not all the same products will definitely be on shelves. Coca-Cola said some of its less popular brands may not be available in Vermont on Friday. (Coca-Cola, Diet Coke and Coke Zero will be available.) And the trade association representing the major food companies has remained staunchly opposed to Vermont's regulation. It has pushed action from Congress, so far unsuccessfully, that would apply to all 50 states. Proponents of the new labels also want a national standard.
Here is what you need to know about the Vermont law and the continuing battle over food labels.
Vermont's law requires the labeling of most packaged grocery products as well as any whole fruits or vegetables produced with genetic engineering. That means virtually all products containing derivatives of crops like corn, soy, canola and sugar from sugar beets will need labels, as most of those crops in the United States are grown from genetically modified seeds.
Vermont's law is careful, however, to exclude cheese, a big business in the state. Hard cheeses require the use of chymosin, an enzyme found naturally in the stomachs of ruminant animals. But most cheese makers rely chymosin generated through synthetic biology, a form of genetic engineering.
The law also exempts meat from animals that have eaten feed made from genetically engineered grains.
To read more, click here.