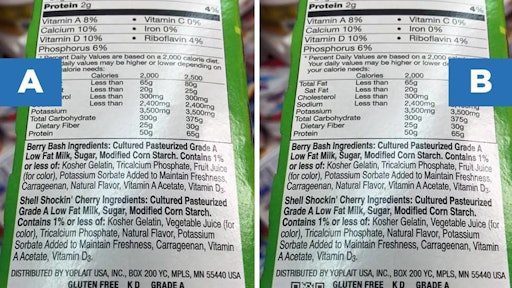 The U.S. House of Representatives on Thursday approved legislation that would for the first time require food to carry labels listing genetically modified ingredients (GMOs), sending it to President Barack Obama for signing into law, according to Reuters.
Lawmakers in the House voted 306-117 for the bill, which would display GMO contents with words, pictures or a barcode that can be scanned with smartphones.
The U.S. Department of Agriculture would decide which ingredients would be considered genetically modified.
The White House has signaled that Obama would sign the legislation, which the Senate passed on July 7.
Some Democrats criticized the bill, saying the labeling system fails to provide clear, transparent information and was tailored for industry instead of consumers.
Editor's Insight: The White House has signaled it will sign this bill, one of the most significant measures to allow the food industry to address consumer health concerns in an economical manner. The law will deliver uniform label standards for the food supply chain.
The law, assuming the President does, in fact, sign it, represents a victory for the food industry despite opposition from those who say it legitimizes bad science and from others who think it does not protect the public and the environment from unsafe ingredients.
The fact that the scientific community generally believes GMO ingredients pose no safety threat does not mean many consumers aren't still skeptical and many want to know if products contain GMOs. Another news story in today's newsletter notes that Dannon has committed to voluntary GMO labeling, is removing GMOs from cattle food and is expanding its non-GMO product portfolio.
There are still many who believe GMOs are harmful and the law will not stop them from voicing their concerns. The Center for Food Safety announced that it is considering filing a lawsuit to stop the bill, according to news reports. 7-15-16 By Elliot Maras