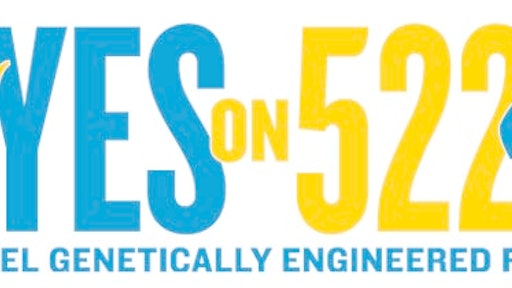 The U.S. Senate on Thursday approved legislation that would for the first time require food to carry labels listing genetically-modified ingredients, which labeling supporters say could create loopholes for some U.S. crops, according to Reuters.
The Senate voted 63-30 for the bill that would display GMO contents with words, pictures or a barcode that can be scanned with smartphones. The U.S. Agriculture Department would decide which ingredients would be considered genetically modified. The measure now goes to the House of Representatives.
Drawing praise from farmers, the bill sponsored by Republican Senator Pat Roberts of Kansas and Democrat Senator Debbie Stabenow of Michigan is the latest attempt to introduce a national standard that would override state laws, including Vermont's that some say is more stringent, and comes amid growing calls from consumers for greater transparency.
A nationwide standard is favored by the food industry, which says state-by-state differences could inflate costs for labeling and distribution.
To read more, click here.
Editor's Insight: The Senate's approval clears a major hurdle for this bill, which promises to make GMO labeling manageable for the food industry, but the details of a final bill are not certain at this time. The bill now goes to the House of Representatives. If the House does not accept the Senate bill, the chambers will have to negotiate, which could postpone action until the fall.
In the meantime, states are considering their own measures. In Vermont, the only state to enact its own GMO labeling law, Coca-Cola has announced it has removed some brands in order to avoid multiple labeling changes, according to Bloomberg.
Food industry organizations have supported the Senate bill since it provides an economically feasible way for food companies to disclose GMO ingredient information to consumers. The food industry has to continue to encourage lawmakers to finalize a workable law before more states enact their own labeling laws that could complicate compliance. 7-8-16 By Elliot Maras