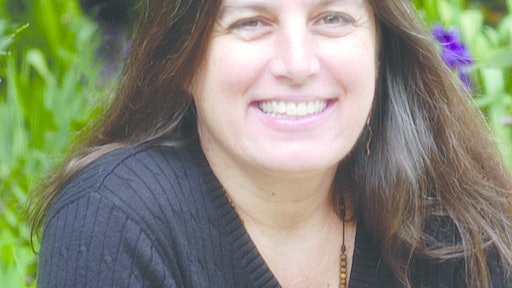 Consumers want fresh food, a lot of it, and they want it now. Our cover story this month looks at perishables in the supply chain. Suffice it to say that despite tighter food budgets for many American households, spending on fresh food is actually rising as many people incorporate fresh fruits and vegetables into their diets.
Grocery retailers know that fresh food ranks high when it comes to where consumers choose to shop, and they're putting time and resources into better merchandising and selection at the store level, while the transportation and distribution needed to keep fresh food flowing through the supply chain is also tasked to perform at its highest level.
On the sourcing side, it's getting more complex. More grocers are incorporating locally-sourced fresh foods into their overall product mix, along with fresh food that has traveled thousands of miles, thanks to advancements in refrigerated and controlled atmosphere technology.
For example, just last month California-based Global Fresh Foods announced that it would begin shipping fresh salmon via ocean container from Chile to the U.S. West Coast. A new technology they developed makes it possible to manipulate oxygen levels inside the container so that deterioration of the fish, and growth of bacteria, are essentially stalled during transit.
Previously, fresh salmon from Chile to the U.S. West Coast moved via airfreight, typically through Miami. Putting fresh salmon in an ocean container for a 40-day voyage was unheard of until recently, and there are similar trade-changing developments popping up more frequently these days.
E-commerce is also responsible for driving new realities in today's supply chains, even ones for fresh food. During my research for the e-commerce article this month, I was surprised to learn just how many new online food and grocery sites are out there. All the big guys are scrambling to figure out how to make large-scale e-com grocery work— Amazon.com, Google, Walmart, Target—everyone's got their eye on the prize, even the smaller, local players. This is one story we'll undoubtedly be covering more in-depth going forward.
The rest of our editorial this month also complements the topics of perishables and e-commerce. Inside you'll find an update on the public refrigerated warehouse sector, along with reports on liquid bulk transportation trends in the wine industry, a by-lined article from Syntelic Solutions' Matt Bent on load planning software, and coverage on pallets, packages and containers in our warehousing sector report. Our Cool Insights column this month is an "encore presentation" from Georgia Tech's Integrated Food Chain Center on cold chain management tools—it was popular with our readers when first published and deserves some extra exposure.
We've been hitting Twitter hard in recent weeks after a temporary hiatus and will soon roll out some much needed Web site improvements too.
We'll keep you posted. Enjoy the read.