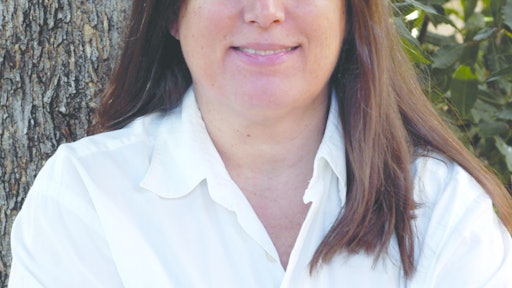 The enactment last year of the Food Safety Modernization Act (FSMA) has pushed the issue of food safety to the forefront in our industry. Of course, anytime there's a monetary penalty attached to a compliance issue, it's bound to garner attention. But, the issue of food safety is different because it's uniquely personal for all of us.
We are all consumers; we all eat; we get it.
During the recent IARW-WFLO expo in Tucson, Arizona, I attended a presentation given by Dr. Barbara A. Rasco, professor at the School of Food Science at Washington State University. Her presentation was candid, based in science and fact, and had me on the edge of my seat.
It started off fairly benign. For example, one of Dr. Rasco's first slides, "Why is Food Supply Vulnerable?" listed several interesting points in response: In the U.S., few states produce more than 30 percent of what the residents eat; Most cities have only a 5-day food supply; The average person's food travels 1,300 miles from farm to table—foodborne illness can occur rapidly and simultaneously in different places before it can be diagnosed and the food product traced; and Animal diseases spread quickly.
She also recalled two high profile incidents that, while at the time seemed isolated and non-threatening, struck me differently this time around.
The first was the largest intentional microbial contamination incident in the U.S., which occurred in 1982 in Oregon, when cult leader Bagwan Shree Rashneesh tried to throw a local election by making voters sick. Followers of the cult contaminated 10 restaurant salad bars with S. enteritidis Typhimurium, resulting in 751 confirmed cases of illness.
Then, on July 31, 2004, the U.S. Coast Guard stopped the container ship CSAV Rio Puelo off the Port of New York and New Jersey, after the U.S. Department of Agriculture received information that one of five containers of Argentine lemons on board the vessel carried a "harmful biological substance."
Against the backdrop of a post-9/11 world, coupled with the commercial ramifications at stake, this incident seemed to hit Americans' psyche a little harder. The vessel stayed at anchor outside of the port for six days, until officials eventually determined that it was a hoax. It was an expensive hoax, when you consider the other shippers whose goods were affected by the incident. And, it clearly illustrated just how easy it was to intentionally disrupt a supply chain.
More recently, there have been numerous cases of dangerous economic fraud related to food safety, stated Dr. Rasco. Unfortunately, China has been at the center of many of them, including the highly publicized melamine contaminated rice, wheat and milk powders, as well as pet and animal feeds.
In 2008, melamine was found in the dairy products of 22 Chinese companies—or one out of every five suppliers in China. That year, six babies died after ingesting the tainted products and another 300,000 people were sickened.
However, the slide from Dr. Rasco's presentation that really drove it home was the one that contained a quote from former Health and Human Services Secretary Tommy Thompson, who was quoted in USA Today on December 3, 2004: "For the life of me, I cannot understand why the terrorists have not attacked our food supply, because it is so easy to do."
Just in case any of us needed a reminder as to why the jobs we do every day are so important.
Enjoy the read.