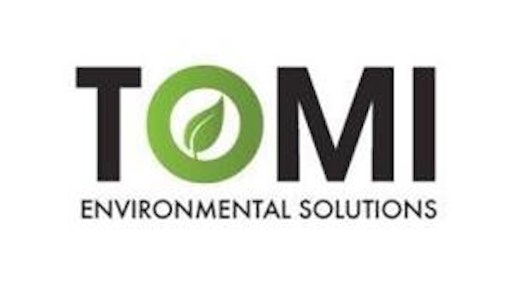 TOMI Environmental Solutions has entered an exclusive global co-marketing and supply agreement with Arkema Inc. Through the agreement, the companies will develop the market for TOMI's Fogging Technology using the TOMI Steramist Technology for food safety applications and manufacture and supply the food grade hydrogen peroxide for use in an EPA-registered solution. Additionally, the companies will address the need in the industry for a non-bleach, quick and effective food safety process.
"TOMI is excited to partner with Arkema to deliver an organic certified food processing produt that can be used globally to address food safety," TOMI's CEO Halden Shane says. "The expertise of Arkema to produce a food grade hydrogen peroxide solution will enable TOMI to address the food markets' ever growing need for a quick efficient broad disinfection which does not injure seeds, sprouts or the mature plants."
Arkema's clients will benefit from TOMI's technology as it completes a faster and more efficient sanitation and disinfection method for food, food packaging and food processing equipment.