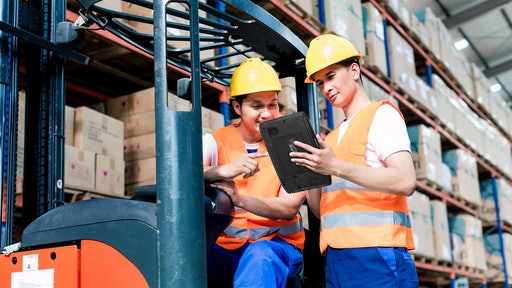 Getty Images
CompScience Insurance Services released its artificial intelligence (AI)-powered Intelligent Safety Platform for qualified manufacturing and supply chain companies.
"Adopting the Intelligent Safety Platform is proven to lower overall risk for logistics and therefore workers' compensation premiums and total cost of risk. CompScience is laser-focused on using data science and AI to prevent injuries and overall liability by offering predictive analytics and solutions that actually save lives," says Josh Butler, founder and CEO of CompScience Insurance. "It's a win-win for businesses and workers."
From CompScience Insurance Services:
CompScience's Intelligent Safety Platform is an accident prevention program for the logistics, supply chain, warehousing and manufacturing industries. The risk assessment generates actionable analytics using any workplace video source.
To initiate a risk assessment, a company shares a combination of prior injury data, video and other relevant information. CompScience then uses its $100 billion in U.S. injury data and 1 million hours of video data to provide benchmarks against similar companies within the same industry and location. CompScience works with a company's insurance broker, self-insured representative or captive manager to complete the risk assessment.
The platform is available as standalone software or as part of workers' compensation policy from national insurance carriers. The platform was designed with privacy and security from the ground up without facial recognition to preserve privacy.