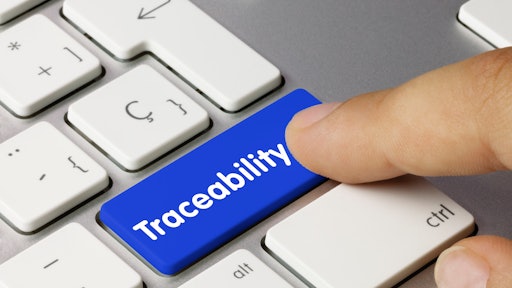 momius/adobe.stock.com
According to the U.S Food & Drug Administration (FDA), it is estimated that around 48 million cases of food-related illnesses occur each year which is equivalent to one in six Americans that lead to an estimated 128,000 hospitalizations and 3,000 deaths annually.
The consequences of these contaminations are serious. For instance, the Cronobacter bacteria linked to a Similac baby formula recall in February 2022 can cause meningitis or sepsis in infants and resulted in four illnesses and two deaths. Other hazardous recalls included frozen pizzas that had potential metal fragments and juice pouches that were possibly contaminated with cleaning fluid.
The Food Safety Modernization Act (FSMA) recently introduced new regulations such as the FSMA Rule 204, that focuses on preventing contamination instead of just responding to it. The rule which was implemented in November 2022, mandates companies that manufacture, process, pack or hold foods listed on the Food Traceability List (FTL) to keep records with key information about various critical tracking events (CTEs). Although these requirements are currently only for FTL foods, the FDA is urging the entire industry to voluntarily adopt these regulations.
Proactively improving food safety
Food and beverage recalls can not only harm human health but can also have a long-term negative impact on company value, customer loyalty and employee retention. As consumer preferences become more diverse, producers must be able to manage food safety and quality across more complex and expansive supply chains and production processes. This requires producers to ensure food safety and quality across a wider range of products and regulations.
To meet these changing domestic and global regulations, manufacturers need to be equipped with data-driven intelligent technologies to proactively identify and solve problems that could result in recalls or contamination. Here are five ways food and beverage manufacturers can optimize the delivery of consistently high-quality and safe products.
Connectivity
To ensure the successful implementation of information-enabled manufacturing in the future, manufacturers must eliminate the disconnected networks and isolated automation systems. By merging their operations technology (OT) and information technology (IT) into a single network architecture, manufacturers can establish a seamless connection and enhance collaboration among all processes, people and technologies that impact product safety and quality.
Complete connectivity makes it possible for sensors, devices and monitoring systems to integrate into a unified cross-enterprise ecosystem, delivering valuable data threads across a functional network. This eliminates siloed processes and communications and harnesses the power of data to bring deeper intelligence, insight and value to manufacturers. Being able to easily access data allows manufacturers to maintain operational standards and reduce the possibility of contamination.
By having complete visibility throughout the supply chain, manufacturers can track raw materials from their source, trace final products to the point of sale and monitor production processes in real-time. This helps manufacturers proactively identify and address any unusual patterns in real time instead of analyzing data after a batch has been spoiled.
Security
As manufacturers move their quality-critical applications onto the network, it is crucial that they implement robust security measures to ensure the protection of their system as cyberattacks on critical infrastructure can undermine or even completely stop operations. That is why it is crucial for enterprises to take a proactive approach towards cybersecurity at every stage of the value chain to guarantee safety and adhere to regulations. Establishing a secure infrastructure safeguards assets, preserves network availability and reduces the risk of downtime and financial loss.
To enhance cybersecurity defenses, enterprises need to concentrate on the following:
Identifying key assets and potential risks, so they can defend against threats before they happen.
Discovering threats in real-time.
Developing a thorough response and recovery plan in case a threat occurs.
Risk-based preventative control
Having easy access and the ability to quickly act on the data gathered from different systems is crucial for manufacturers to proactively manage their food safety programs. By replacing slow and outdated paper-based data gathering methods with software that automates the collection and visualization of process control data, manufacturers can gain deep, actionable insights into their manufacturing processes and make more informed decisions.
Product traceability
With the United States increasing traceability requirements in FSMA regulations, manufacturers are feeling the pressure to increase traceability in their food supply chain.
By implementing a supply chain track-and-trace system, manufacturers can comply with evolving regulations and conduct more efficient product recalls. A track-and-trace system requires interoperability at both the machine level and the enterprise level to enable the seamless collection of data from multiple diverse sources. Standardizing the system at the manufacturing execution system (MES) level simplifies the process of collating this data.
Operational efficiency
A secure and connected infrastructure can not only bolster food safety programs and help in fulfilling regulatory compliance, but also enhance asset utilization to meet challenging production objectives and enable quicker changeovers all while retaining high product quality.
Intelligence tools like metrics applications and data-rich dashboards can not only help manufacturers report on the performance of their machines, but also give them insight into the reasons behind their performance. This enables manufacturers to enhance overall equipment effectiveness (OEE) and produce more consistent batches, even when raw materials or processes change.
Food and beverage manufacturers can also use advanced technologies like digital twins to enhance operations. With digital twins, manufacturers can utilize real-time data for operational simulations, modeling production, virtually testing actual manufacturing lines and simulating "what if" scenarios using accurate and relevant processes. Doing so enables manufacturers to refine operations, identify potential savings and develop contingency plans for future challenges without affecting actual operations.
In the fast-paced food and beverage manufacturing industry, complying with regulations is a top priority, and the consequences of product contamination including harm to brand reputation can be devastating and long-lasting. By strategically integrating intelligent technology, manufacturers can reap significant benefits throughout their entire enterprise ecosystem.