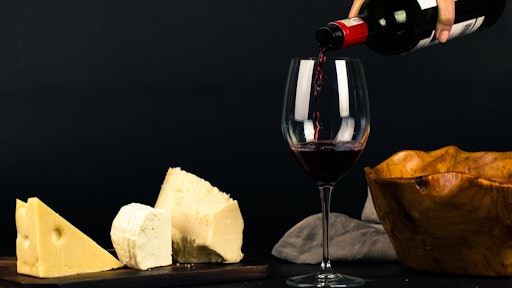 Photo by Ray Piedra from Pexels
The Trump administration is threatening 100% tariffs on French wine and cheese after the country released a report finding that a new French tax on digital services will affect large American tech companies.
The list of proposed U.S. tariffs covers products ranging from cheeses, beauty products, handbags and sparkling wines. CNN reports that the move furthers escalating trade tensions between the country and the EU as it already placed duties on $7.5 billion worth of European goods in October.
Over $2 billion in French products could be subjected to new taxes of up to 100%, CNN reports. The public will have until early January to weigh in.
Trump told reporters that he would continue to defend U.S. businesses, saying that the digital tax is "unacceptable." French luxury stocks dropped in response to his comments.
According to CNN, the French measure charges a 3% tax on revenues earned by companies that provide digital services in the country. In addition, countries in Spain, Italy and the United Kingdom are considering passing similar measures as well.