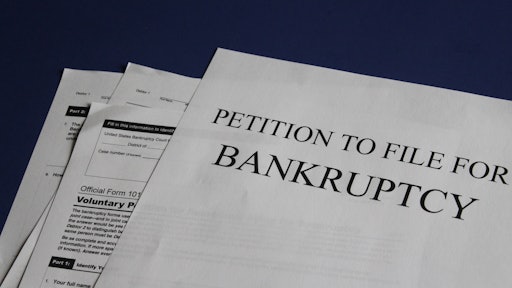 Unsplash
Bumble Bee Foods has filed for bankruptcy and will sell its assets to Taiwan-based FCF Co. for $925 million. Bumble Bee is one of Noth America's largest branded seafood companies.
"It's been a challenging time for our company but today's actions allow us to move forward with minimal disruption to our day-to-day operations," said Jan Tharp, president and chief executive officer for Bumble Bee, in a statement. "We have an experienced leadership team in place and plan to transform our business in bold and innovative ways that will build a legacy worthy of our proud 120-year-old history."
The company has faced legal trouble over the last few years that reportedly drove them toward bankruptcy.
In 2017, the company pleaded guilty to conspiracy to fix the prices of tuna fish from as early as 2011 through at least as late as the end of 2013, according to The San Diego Union-Tribune. The company reportedly to pay a $25 million criminal fine over five years, with $17 million left outstanding according to the company's bankruptcy filing.
Meanwhile, Bumble Bee also faces three class-action lawsuits from consumers, retailers and distributors that are still pending, as well as eight separate legal claims from grocers.
The San Diego Union - Tribune reports that Bumble Bee has received $280 million in new financing commitments from its existing lenders that will provide sufficient liquidity to fund the business through the closing of the bankruptcy sale.
It is unknown if other bidders besides FCF will be interested in Bumble Bee. The company's bid for Bumble Bee consists of $275 million in cash, the assumption of the remaining $17 million Department of Justice Fine and the rollover of up to $639 million in existing debt. The transaction will occur over the next two to three months.
Bumble Bee will continue to operate business as usual and aims to retain nearly all of its workers.