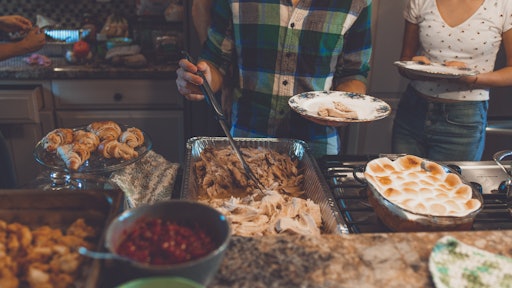 Pexels
California's largest utility Pacific Gas & Electric announced that it would be implementing rolling blackouts over the next decade to protect the state against wildfires.
Since the blackouts began in September, schools and restaurants have been forced to temporarily close, with more than one million residents resorting to camping in their own homes, according to NBC.
The shutoffs could potentially disrupt Thanksgiving, spoiling food donations.
Food banks across Northern California are scrambling for generators to prepare for a potential power shutoff as some have thousands of frozen turkeys and other perishable foods that can't be handed out without power.
Interfaith Food Bank is one of the shelters expecting an outage this year in Amador County is listed as an area that could have their power cut this week. Fortunately, it was able to secure a generator, but its clients may not.
"If we distribute a bunch of stuff that's frozen or from the refrigerator and cold, what are people going to do with it? Take it home and not have anywhere to put it?" Executive director Beth Stanton tells Fox 2 Now St. Louis.
Other food banks in the area without generators plan to use refrigerated trucks to keep perishable items cold.
PG&E says high winds could prompt a Public Safety Power Shutoff that could last up to 48 hours.