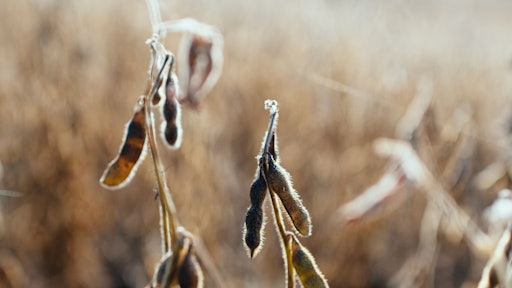 Unsplash
After refusing to buy soybeans because of the trade war, China has once again started to purchase the grain from the United States.
China is the world's top buyer of soybeans, and only purchased 308,127 tonnes from the United States last year when the trade war first started. The country began buying the grain from Brazil, though, outsourcing the product from other countries was unable to equal the amount that the country previously bought from the U.S. In order to make up any shortfall, Chinese farmers were encouraged to plant more soy.
It now appears that China has started shifting its soybean purchases from South America back to the U.S.
According to a USDA report on October 24, new crop soybean sales to China have reached 6.19 million mt, up 545% from 2018, but still behind the same period of 2017, which was at 15.97 million mt.
The purchases can be attributed to positive progress of trade negotiations between the U.S. and China - which has reportedly reached agreed to a preliminary "phase one deal" as they attempt to reach a trade agreement.
Part of the deal deal includes the Chinese government authorities issuing a roughly 3 million mt of import tax-free quotes on U.S. soybeans to private Chinese soybean crushers and International soybeans trading firms, according to S&P Global. However, U.S. soybean imports outside of the tax-free quotes will still be subjected to the 30% tariffs.
Brazilian soybean crops are close to being sold out. S&P Global reports that Brazilian farmers have completed 93% of sales this year, with only 8 million mt left for sale. Still, China needs to import 5-6 million mt soybeans each month from November to January. Since there is a limited quantity in Brazil, it puts the pressure on to buy from the United States.
Meanwhile, the amount of U.S. soybeans that are available to Chinese soybean crushers could help Chinese soybean buyers avoid paying steep prices for Brazilian soybeans, S&P Global reports. In addition, it will greatly help U.S. farmers as they have large unsold old-crop stock ahead of harvest.