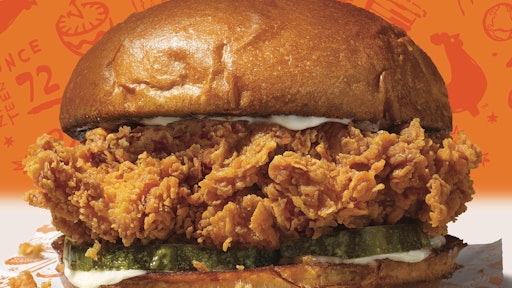 Popeyes.com
The #ChickenSandwichWars started this summer after Popeyes released its own version of a chicken sandwich.
What seemed to be a harmless product launched, turned into a rivalry between the chain and Chick-fil-A after customers plotted the restaurants against each other.
Consumers across social media spent hours debating which sandwich was the best. According to DMN, the sensation was able to generate the equivalent of $23 million worth of advertising for Popeyes, without the company having to spend a single cent.
Shortly after the launch, Popeyes stores experienced a shortage of the sandwiches, eventually selling out altogether.
"The demand for the new chicken sandwich in the first few weeks following launch far exceeded our very optimistic expectations. In fact, Popeyes aggressively forecasted demand through the end of September and has already sold through that inventory," the chain said in a prepared statement in August.
Now, the sandwich is finally back - relaunching in stores on Sunday, Nov. 3, which some are taking as a slam to Chick-Fil-A as it is known for being closed on Sundays.
Popeyes has better prepared its food supply chains this time around, staffing up to make sure they have enough workers to make and sell the items.
According to Bloomberg, Popeyes reported comparable sales of 9.7%, nearly double of what analysts had projected. In an earnings statement, Jose Cil, CEO of Restaurant Brands, which owns Popeyes, said that the chain had one of its best quarters in two decades.