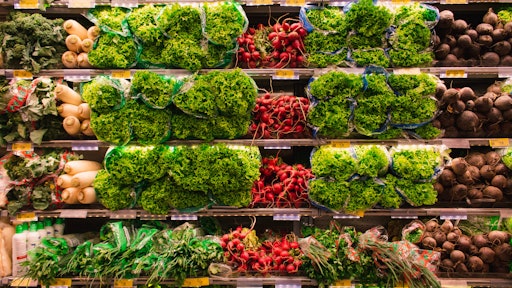 Pexels
Grocery workers in Oregon and Southwest Washington have voted to authorize a strike if the workers' union fails to reach an agreement with negotiators representing Fred Meyer, QFC, Safeway and Albertsons.
Oregon Live reports that members of United Food and Commercial Workers Local 555 unanimously voted to authorize a strike if needed after a series of 92 meetings held this summer.
"The employers seem to be under the impression that our members will be thrilled with increases of nickels and dimes. I, along with our member-comprised bargaining team, believe our hard-working members deserve much, much more," Dan Clay, UFCW Local 555 president, said in a statement. "A strike vote identifies where our membership stands on this issue. We are demonstrating that we stand together, united and very ready to fight as hard as we must for what we deserve."
The vote doesn't mean a strike will happen, however, it does give it the power to call for one if necessary, putting pressure on the grocery chains to make a deal.
Negotiations have been going on since June 2018, with terms yet to be reached that both sides will accept. According to Oregon Live, wages have been a sticking point in the negotiations. Fred Meyer calls for proposed wage rate increases that are less than what the union is looking for.
Meanwhile, the union is seeking to close the gender-based pay gap at Fred Meyer stores. According to a study published by Olympic Analytics, found that women that work for the grocery are more likely to occupy jobs in lower-paying departments.
"The recent statements about an alleged pay gap based on gender between women and men working at Fred Meyer are simply not true, and we see them as an unfortunate misrepresentation of our associates," Fred Meyer says in a statement. "We are one of the few companies in the retail industry with a history of working in partnership with unions. We will continue to bargain in good faith and want a balanced contract – one that rewards you with increases in your pay, maintains premium affordable health care and a pension for your retirement. A fair and balanced agreement with our associates is critical to the health and success of the company."
"We are all on the same team and want the same thing: A thriving, stable company that can provide employment with fair pay and with quality benefits for you and your family," the statement continues.
There is not a deadline for when a strike might be called, however, the next step will occur during an upcoming negotiation session between the United Bargaining Team and the employers' negotiators later this week.