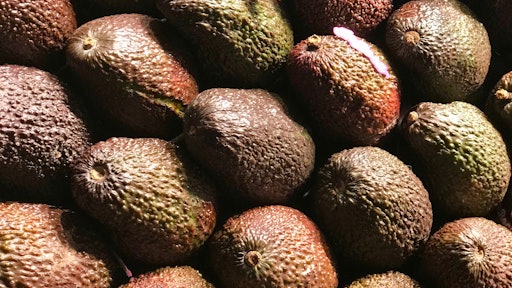 Photo by Peter de Vink from Pexels
Americans were already advised to throw out any avocados that were sourced from California as it was potentially contaminated with listeria. Guac-lovers have been relying on Mexico's avocados to fix their cravings. However, the Trump administration's threat to shut down the U.S.-Mexico border could leave many hungry.
According to Reuters, the U.S. is heavily reliant on Mexican imports of fruit, vegetables and alcohol. Nearly half of all U.S. vegetables and 40 percent of imported fruit are reportedly grown in Mexico.
If the border were to shut down, avocado supplies would run out in three weeks.
"You couldn't pick a worse time of year because Mexico supplies virtually 100 percent of the avocados in the U.S. right now. California is just starting and they have a very small crop, but they're not relevant right now and won't be for another month or so," Steve Barnard, president and chief executive of Mission Produce tells Reuters.
Trump said that there was a "very good likelihood" that he would close the border this week if Mexico did not stop immigrants from reaching the U.S. According to Reuters, a complete shutdown would disrupt millions of legal border crossings in addition to asylum seekers, as well as billions of dollars in trade.
Meanwhile, the shutdown would run both ways as Mexico is the largest importer of U.S. Exports of refined fuels. Some businesses, like Barnard's, could be out of business until the border reopens.
A majority of imported tomatoes, cucumbers, blackberries and raspberries come from Mexico, and while there are other global producers, it would take time to open those trade channels.