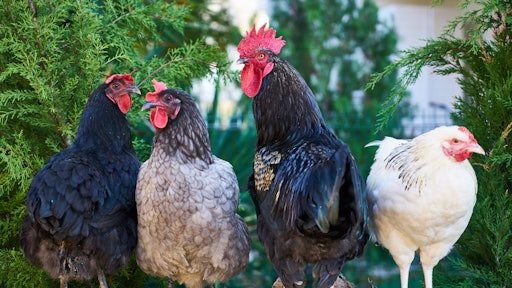 Photo by Engin Akyurt from Pexels
Major packaged food companies have filed a lawsuit in Chicago alleging that meat processors have conspired to inflate the price of chicken, according to the Chicago Tribune.
The suit names Tyson Foods, Pilgrim's Pride, Perdue Farms and at least a dozen more chicken suppliers as defendants that control about 90 percent of the wholesale chicken market.
The Chicago Tribune reports that the suit alleges that the chicken suppliers coordinated to destroy their breeder hens in order to reduce the supply of chickens bred for meat and to raise prices. It also claims that suppliers manipulated a wholesale price index, resulting in prices skyrocketing nearly 50 percent. The suit demands a jury trail, however, more suppliers have denied the allegations.
Companies in this article