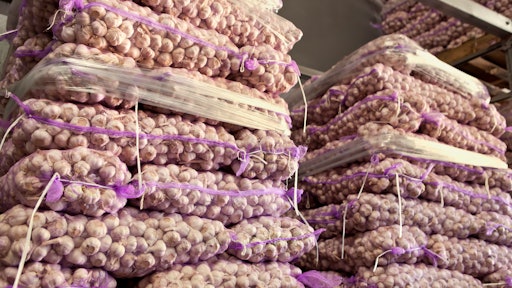 Getty Images
The Trump administration's stance on trade and immigration is having a mixed impact on the garlic capital of the world.
Located in Gilroy, California, the agricultural community is booming following Trump's 10 percent tariff on Chinese garlic. But it wasn't always this busy, Ken Christopher, executive vice president of Christopher Ranch, the largest garlic producer in the country, tells NPR.
The American garlic industry was hit especially hard in the 1990s with the introduction of cheap Chinese garlic imports. Following the tariffs on Chinese goods, Christopher Ranch says sales increased about 20 percent last year. The company even had to pull garlic from storage to meet increased demand.
But like most American agriculture, immigrants are a big part of Gilroy's labor force. And the Trump administration's crackdown on undocumented labor has hit many California farmers hard.
Although business is booming, Christopher wonders if enough people get deported, who will harvest all that garlic?
To read the full original article, please click here.