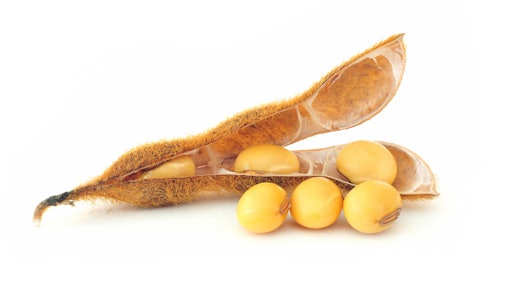 Getty Images
The U.S. organic industry is at the intersection of opportunities for growth and obstacles to overcome. U.S. organic food sales grew 40 percent since 2013, reaching $45.2 billion over 2017, according to the Organic Trade Association. In contrast, overall U.S. food sales grew by less than half that rate—16 percent over that same time period, according to U.S. Department of Agriculture (USDA) estimates.
Organic grain farmers have seen the benefits of booming consumer demand translate into profitability. Mercaris estimates organic price premiums for corn, wheat and soybeans averaged 194 percent, 122 percent and 109 percent, respectively, over the 2017-18 marketing year. These premiums have permitted some farmers to switch from producing crops with genetically modified seeds and synthetic chemicals, toward sustainable soil health practices, resulting in more farm profitability and stability. Mercaris estimates U.S. producers planted a combined 1.3 million acres of organic corn, wheat and soybeans in 2018—nearly doubling acreage planted since 2014. In contrast, conventional acreage has stalled with USDA reporting a 2 percent decline of planted corn, wheat and soybean acres over the same period.
Even with these achievements, there are many obstacles to overcome. For organic producers, the basic task of moving products from field to market is a considerable challenge. Organic commodities must be sold to a certified organic handler or processor to maintain certification. And while there are currently no regulations on transporting organic grain, the industry lacks a robust network of trucks and rail cars as well as on-farm storage, certified elevators and grain terminals to get grain to market. 
Additionally, organic producers have fewer tools for marketing crops and protecting from volatility. Conventional producers have access to many highly liquid marketing and hedging strategies, like those provided by Chicago Mercantile Exchange, as well as a robust set of regional cash prices which provide transparency. These tools enable buyers and sellers to maximize revenues, manage cash flow and protect from volatility. In stark contrast, buyers and sellers of organic grain lack these tools; meaning organic transactions can carry a large amount of risk for buyers and sellers. To manage risk, buyers often lock in long-term supply contracts with growers, some lasting for years. Although these contracts can protect both sides from market volatility, they dampen liquidity and profitability of organic commodities, slowing the growth of the industry. 
Finally, support from government and academia has been slow to develop, resulting in lagging industry resources and tools. The USDA National Organic Program (NOP) has endeavored to protect the Certified Organic label and support producers and buyers. However, with NOP's historically limited budget, set at $15 million annually in the 2014 Farm Bill, it has struggled to keep pace with the industry. Over time, the growth in organic production and organic premiums have led to some cases of fraud, domestically and internationally. There is widespread agreement that fraud prevention and organic integrity are key issues, therefore additional government resources are now addressing potentially fraudulent organic commodities. Beyond this support, the passage of the 2018 Farm Bill was a much-needed boost to the U.S. organic sector. The Bill expands NOP funding to $24 million per year by 2023 and increases USDA funding for organic research and extension from $20 million to $50 million per year by 2023. 
With growth in markets for organic goods being matched with support from regulators and research, the industry has plenty of room for expansion that can last for the next decade or more. However, for the organic market to reach its potential, producers and buyers must remain focused on the challenges ahead and pursue the opportunities that exist in overcoming these obstacles.