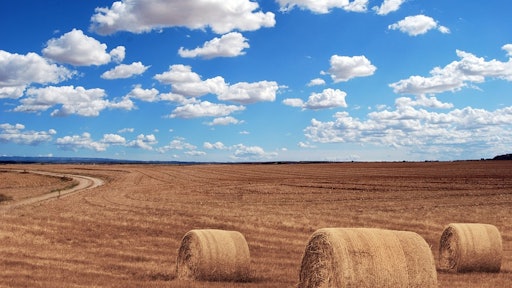 Farmers that were hurt by retaliatory tariffs stemming from the Trump administration's tariffs on steel and aluminum products were promised a $12 billion bailout program, however, the St. Louis Post-Dispatch reports that U.S. taxpayers will buy about $5 million in pork products from a Brazilian-owned meatpacking firm.
JBS will sell 1.8 million pounds of pork products through a Trump bailout program that buys surplus commodities from farmers and ranchers.
When first pitched, critics questioned whether the $12 billion bailout program would enrich large and foreign-owned firms. According to the St. Louis Post-Dispatch, the bulk of the program consists of direct cash payments to farmers hurt by tariffs, but payments have stalled during the government shutdown.
Additionally, the administration is buying $1.2 billion in surplus products from farmers, including more than $500 million from park producers for food banks across the country.
JBS USA has 44 domestic plants and has recorded more meat and poultry sales in the U.S. compared to any other company, the St. Louis Post-Dispatch reports. However, critics are questioning why the USDA is reward foreign-owned meatpackers. The Agricultural Marketing Service said in a statement that the products it will buy are American produced.
"USDA only buys American commodities, produced on American farms by American farmers," a USDA spokesperson said in an email to the St. Louis Post-Dispatch. "Approved vendors who choose to participate in USDA food purchasing programs, regardless of their business structure or domicile, provide direct benefits to U.S. farmers and ranchers."
Chicago Meat, Proportion Foods and American Custom Meats will also sell products to the USDA under the bailout program.