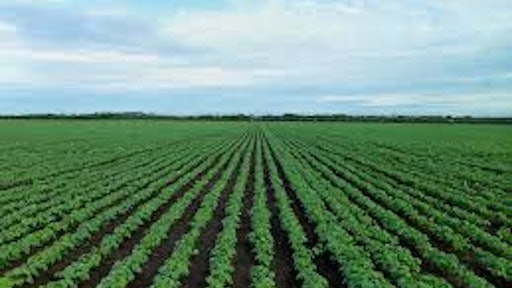 The Trump administration announced that it will dish out $12 billion in emergency relief for farmers that are being hit by retaliatory tariffs, the New York Times reports. The money is an effort to insulate food producers from potential losses as a result from the administration's policies.
According to the New York Times, the aid to farmers will come through a direct assistance program that is designed to help with food purchase and distribution, specifically geared toward promoting trade.
Anonymous sources told the New York Times that the move is an indication that Trump is moving ahead with extra tariffs, despite the concerns of farmers, their representatives in Congress and his own aides.
If the US were to start a full-out trade war, it could potentially cost American producers billions of dollars and inflict political pain on Republicans in farm states. So far, the European Union, Canada, Mexico and China have placed retaliatory tariffs on specific items from red states, the New York Times reports.
The trump administration have suggested that American producers will benefit from the protectionist stance, however, they are feeling the pain of losing customers and increased prices on supplies.
The New York Times reports that the administration looked towards the Agriculture Department to help farmers survive the pain of retaliation. As part of the program, the department will draw on financial resources from the Commodity Credit Corporation, which helps shore up American farmers by buying their crops.
Since the initiative is not authorizing any new money it doesn't need approval from Congress. However, the plan was met with criticism from Republicans and trade groups, saying that the president devised an expensive and clunky solution to a crisis of Depression-era proportions, the New York Times reports. Others argued that farmers need contracts for stability, not aid.
Members of farm groups have already claimed to have suffered under low global commodity prices and natural disasters, according to the New York Times. If retaliation furthers on soybeans, meat and other farm exports, the tariffs will cost farmers foreign contracts that took many years to obtain, the New York Times reports.
The tariffs are supposedly a negotiation strategy that will allow Trump to secure better trade deals. The White House is arguing that the pain the tariffs are bringing is only minor compared to the potential economic gains.
White House trade adviser Peter Navarro told CNBC that the amount of trade that is affected by the tariffs was a "rounding error" compared to the vast size of the Chinese and American economies. He suggested that the tit-for-tat tariffs have been less disruptive than what has been previously reported.
However, jobs in nearly every sector of the food supply chain will be affected by the tariffs. The New York Times reports that Senator Joni Ernst, Republican of Iowa, has said that that over 456,000 jobs are supported by trade in her state, threatening $977 million in state exports.