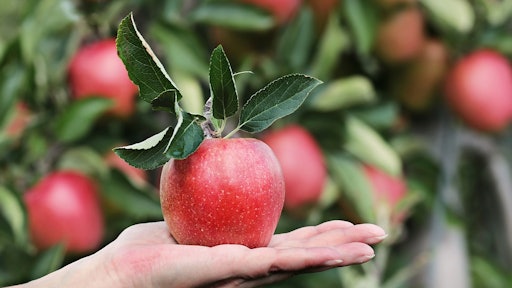 The apple industry had previously braced for the impact that tariffs would have on them in the fall, but they couldn't predict the damage that would occur.
In a new report from the Congressional Research Service titled "Profiles and Effects of Retaliatory Tariffs on U.S. Agricultural Exports" notes that apples and cherries are among agricultural commodities hurt the most by retaliatory tariffs placed by some of the U.S.' strongest trading partners. According to the report, U.S. apple exports to Mexico and China now have additional tariffs of 20 and 40 percent. Previously, apples to Mexico faced no tariffs while China had a tariff of just 10 percent. Now, apple exports to China experience a tariff rate of 50 percent.
Mexico and China accounted for nearly 30 percent of apple exports in 2017. India, who totals 10 percent of exports, has said it will apply a 30 percent tariff on U.S. apples starting Jan. 31, on top of the current 50 percent tariff on U.S. apples, The Packer reports.
If the U.S. were to drop tariffs on steel and aluminum it is likely that countries would drop their retaliatory tariffs. However, it is unlikely that the Trump administration will budge on trade issues.
Still, China was previously a bright spot for U.S. apple exporters as they only had access to that market for the last three years. Previously, the country went from zero imports to 2.5 million cartons a year.