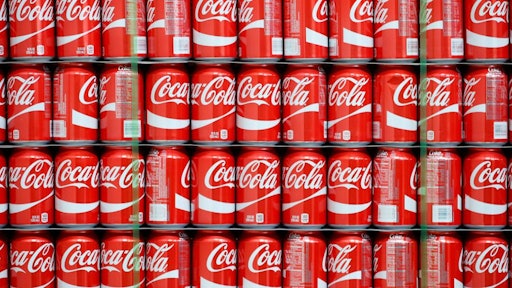 Coca-Cola announced that it will be rising prices on its beverages to due the Trump administration's trade war. The New York Post reports that the rising price of European aluminum and steel is expected to disrupt their bottom lines. To offset the prices of materials, consumers will have pay more.
Chief Executive of Coca-Cold James Quincey told analysts that the tariffs were disruptive for the brand and that it was unusual for an off-cycle price hike, the New York Post reports.
Seeing businesses starting to hurt from tariffs, Trump and EC President Jean-Claude Juncker vowed to resolve the steel and aluminum tariffs by saying, "We agreed today, first of all, to work together towards zero tariffs, zero non-tariff barriers and zero subsidies for the non-auto industrial goods." However, the agreement make come too late for consumers.
Various industries have already been feeling pain from retaliatory tariffs. Most recently, the Trump administration promised $12 billion in aid to US farmers that are being hit by trade tensions with China, Mexico and the EU.