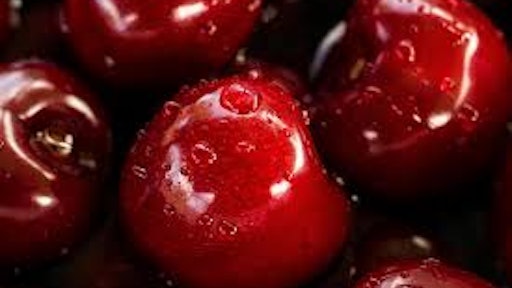 American Shipper reports that cherry producers in the Pacific Northwest are experiencing difficulties of retaliatory import tariffs imposed by China. The region produces roughly 80 percent of the sweet cherries sold throughout the US and one-third of its production is exported overseas.
Last year China was the top export market for Pacific Northwest cherries even though US cherry exporters paid a 10 percent tariff to ship this fruit to the country due to the US' most favored nation status. According to American Shipper, 11 percent of the region's cherry exports were shipped to China during the 2017 season.
In April China imposed an additional 15 percent tariff on US cherry shipments in retaliation for the tariffs imposed on steel and aluminum. China then imposed an additional 25 percent tariff on the fruit in retaliation for the US Section 301 tariffs, hiking the rate of cherries up to 50 percent.
For Gerber Farms in Washington, 1.5 million out of its 5 million boxes of cherries produced were set to be exported to China. However, the farm has since trimmed its order by two-thirds.
CEO Cass Gerbers told the subcommittee during questioning that when he tried to raise its prices for its Chinese buyers to make up for the tariffs, many canceled their orders, American Shipper reports. He warned the committee that if the tariffs remained in place for the 2019 cherry crop, Chinese buyers will turn to growers in the European Union and Turkey, hurting the US economy.