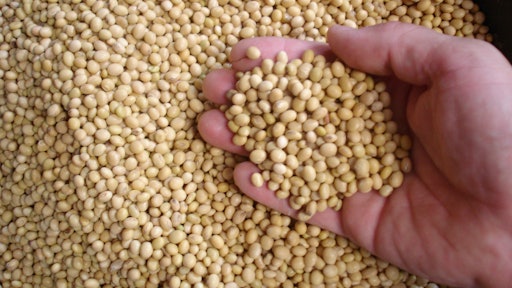 China has stopped purchasing U.S. supplies amid a pending trade war between the two countries.
"Whatever they're buying is non-U.S.," Bunge Ltd. CEO Soren Schroder tells Bloomberg. "They're buying beans in Canada, in Brazil, mostly Brazil, but very deliberately not buying anything from the U.S.
Last month, China announced tariffs on American shipments of soybeans, much to the surprise of the U.S. agriculture industry.
China is the world's biggest buyer of soybeans. Last year, soybean exports totaled 217,953 TEU, including 56,693 TEU to China. Nearly one-third of US soybeans are exported to China.
According to the U.S. Department of Agriculture, on April 19, China canceled a net 62,690 metric tons of U.S. soybean purchases for the marketing year that ends Aug. 31.
To read the full original article, please click here.