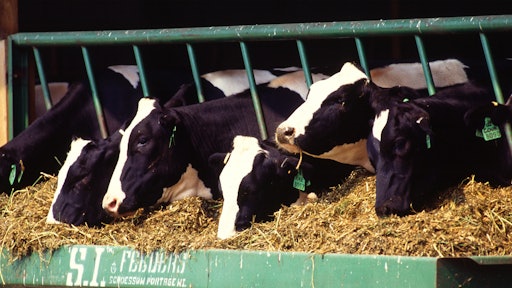 The dairy state is in trouble, and a new test force plans on spending the next year figuring out how to save it.
Wisconsin Gov. Scott Walker announced the creation of the task force that will come up with recommendations on how to save the state's dairy industry, the Seattle Times reports. Wisconsin's dairy industry brings in a reported $43.3 billion into the state's economy annually. Nearly 80,000 jobs are accounted for throughout the industry and produces 14 percent of the nation's milk, the Seattle Times reports.
The dairy industry has been struggling for the last three years due to an abundance of milk on the market. Wisconsin reportedly lost 500 dairy farms in the last year, while the total number of milk-cow herds is down 20 percent, the Seattle Times reports. The industry has been moving towards larger, corporate farms, creating conflicts with locals residents because the farms produce large amounts of waste.
The task force announcement came the day as a Wisconsin Supreme Court ruling in favor of a massive dairy farm in the central region of the state looking to expand but had been blocked over zoning concerns. The state agriculture department will partner with the University of Wisconsin System to create the dairy industry task force. According to the Seattle Times it is designed to bring industry experts together to create solutions that will help farmers, processors and related industries.