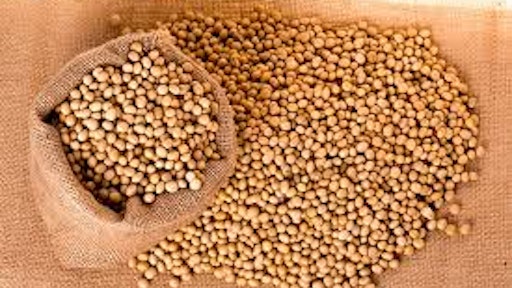 As the threat of tariffs and retaliation between the U.S. and China continues, Chinese buyers are canceling orders for U.S. soybeans, the Japanese Times reports. If the trend continues, it would be a blow to American farmers.
China has been America's largest buyers of soybeans. Since the threats of tariffs against the country began, China started buying soy from other countries, such as Brazil. However, economists say that outsourcing the product from other countries will not be able to equal the amount that the China has once bought from the U.S. To help make up from any shortfall from the U.S., Chinese farmers are being encouraged to plant more soy.
China included soybeans on its list of tariffs, adding up to $50 billion, on U.S. exports. The U.S. tariffs that have been threatened against the country could potentially roll out later this month.
Data from the U.S. government data show that sales of soybeans have fallen from about 255,000 metric tons in the first week of April, when the trade dispute began, to just 7,900 in the week that ended April 26, the Japanese Times reports. Canceled orders have also surged, with more than 140,000 metric tons in the week ending April 26. In the same week last year no orders were canceled.
China usually buys most of its soybeans from the U.S. in the late summer and fall, so the numbers that we're seeing are deemed minor by economists.