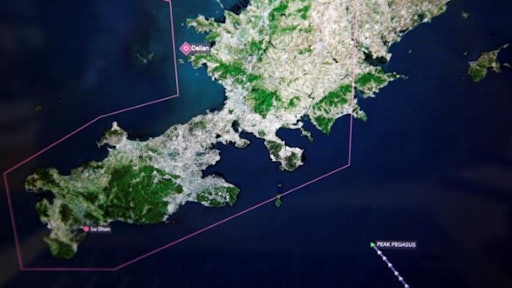 Steep tariffs against Chinese goods went into effect today, but one ship laden with US soybeans lost its race to China before the duties were imposed.
Bloomberg reports that the Peak Pegasus had been accelerating earlier in the day to get to the port of Dalian to beat having to pay duties that China placed on US soybeans.
Retaliatory tariffs on US goods went into effect today after the US implemented its own against China. The Chinese government had previously threatened a 25 percent levy on shipments of soybeans and other US agricultural products.
Soybeans have been a key battleground during trade tensions. According to Bloomberg, China is the world's largest importer for soybeans and America's largest customer in trade. As previously reported by Food Logistics, China has essentially stopped buying soybeans from the US, turning to different countries such as Brazil. However, even if China continues to buy soy products from other countries, it will still not equal the amount that it once bought from the US.