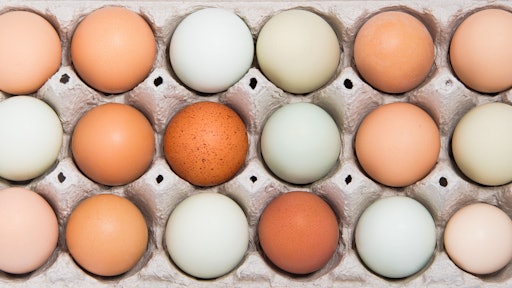 leekris-stock.adobe.com
Nearly 207 million eggs have been recalled due to the fears that they have been contaminated with salmonella, a type of bacteria that causes serious illnesses and potentially death.
Salmonella can come from contaminated animal products such as beef, poultry, milk and eggs, as well as fruits and vegetables. It can cause fever, diarrhea, nausea, vomiting and abdominal pain among healthy people, but can lead to fatal infections among children younger than 5, adults older than 65 and those with weak immune systems.
After an investigation by the federal agency led Rose Acre Farms recalled the products after federal officials tied the illnesses to the company's facility in North Carolina. So far, 22 people on the East Coast have been sickened by Salmonella braenderup. At this time, no one has died.
Rose Acre Farms produces 2.3 million eggs a day from 3 million hens. the eggs that were produced were distributed to Colorado, Florida, New Jersey, Pennsylvania, Virginia, West Virginia and the Carolinas. They were sold under brand names like Great Value, Country Daybreak and Crystal Farms. The egs were also sold to Waffle House restaurants.
The recall is the largest since 2010 when a salmonella outbreak sickened more than 1,500 people. Unlike that case, the current outbreak was detected far more quickly because the type of salmonella bacteria is less common.
Rose Acre Farm is just the latest company to be affected in a series of salmonella-related recalls in recent months.
To read the full original article, please click here.