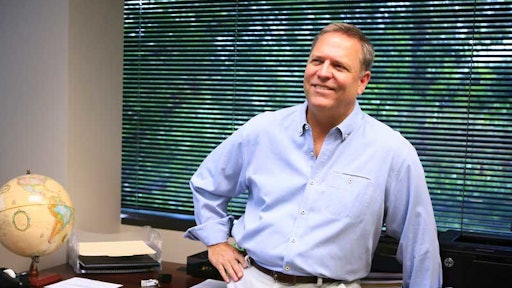 The holiday season always brings a sense of urgency to the shipping industry, but this year's normal rush has been exacerbated by the impending Dec. 18, deadline for mandatory electronic logging devices (ELD).
In a matter of days, trucks of all sizes must have ELDs in place. That might seem like a nonissue, but raw participation numbers suggest that about seven out of 10 fleet vehicles are missing this vital and soon-to-be required—piece of technology.
What happens when the December deadline comes and goes? Although it's tempting for supply chain executives to pass the buck and not worry about the nitty-gritty details, there are far-reaching consequences of noncompliance.
Fleets and trucks found to be skirting the law will face fines through April 2018, but they eventually will be forced to adhere to the regulations or cease operations. Without a doubt, the fate of shippers is linked directly to the trucks and trucking companies that serve them. Consequently, they have more skin in the game than it might seem at first blush.
Dissecting the Delays of ELD Endorsement
Although many larger trucking operations have used ELDs for years, smaller carriers and independent drivers have not been as quick to fall in line. Their procrastination isn't solely steeped in a fear of change, as many companies have avoided the costs associated with ELDs for several reasons.
Many operations have delayed action due to the game of chicken happening on the national stage with ELDs. Some lawmakers have moved to delay the implementation of the mandate until December 2019, but the push has not gained much traction. Fleets, drivers and shippers alike have been lulled to sleep by never-ending delays common in the regulatory world.
Beyond this legislative logjam, many carriers have avoided purchasing ELDs because of the significant investment—the devices can cost up to $1,000 or more for each vehicle. No enterprise relishes raising its rates or, worse yet, eating its weight in ELD investment dollars.
Instead of seeing ELDs as a drain, shippers and trucking companies should consider the devices as an opportunity to boost efficiency. Many businesses that already use ELDs claim they bring efficiencies to their supply chain, which flies in the face of skeptics who claim that up to 5 percent in lost productivity is inevitable.
Finally, everyone in the logistics field—most certainly the 97.3 percent of small-sized fleet owners who rely on undercutting competitors on time and cost—wants to avoid the limits set by ELDs. When mileage and hours of service are readily available via data monitoring, drivers are barred from working beyond preordained levels to provide the quick turnaround shippers demand. This can create friction between the two entities, with neither side wanting a showdown over limited capacity.
Despite numerous valid reasons for delayed action regarding ELDs, shippers owe it to the future of their companies to be ready for the impending deadline.
Preparing for Inevitable Change
As a potential sign of things to come, some of the largest national truckload carriers have warned of steep contract rate increases of 10 percent or more. While nobody enjoys increased costs, there are things shippers can do to soften the blow and keep that 10 percent increase from becoming a 20 percent explosion:
1. Expect capacity limits, spot market increases, and an uptick in transit time. Inevitably, latecomers will show up at the ELD party. In fact, it's already getting down to the wire for some to make these sweeping changes by the deadline. Although most logistics experts don't expect the frenetic end-of-the-year shipping season to face immediate problems, the start of 2018 is another story.
American Truck Business Services predicts that the mandate could create a capacity dearth in the range of 200,000 to 300,000 trucks. Basic economic principles indicate that costs balloon when the supply of a desired good or service decreases. As a result, shippers would be wise to factor a minimum 10 percent cost increase into next year's budget projections. At the same time, recognize that your delivery expectations must mesh with the new requirements regarding driver hours.
2. Understand what ELD noncompliance in a partner means to your business. The fates of shippers and carriers are forever intertwined; where one goes, the other tends to follow. If a shipper does not require its carriers to play by the rules, it sets a bad precedent. In addition to being part of the problem, they could face immediate repercussions if their core carriers' fleets are halted.
Instead of being stuck in transit limbo, talk with your vendors to figure out whether they're already in compliance with the ELD mandate or whether they have a strategy in place. If a carrier suggests ELDs are a waste of time and money, you might want to look for partners who are willing to abide by the regulations.
3. Make informed decisions regarding your expectations. Once you've assessed the consequences of ELD noncompliance among your business partners, figure out where you're willing to draw a line in the sand. If you determine you require 100 percent conformity from your carriers, communicate early with guidelines on how they can keep you informed regarding their compliance.
Shippers might not be counting down the days until the Dec. 18 deadline, but they cannot afford to bury their heads in the sand and assume ELDs are everyone else's problem. Instead of feeling victimized, they should feel empowered to use the ELD mandate to boost their connections with law-abiding carriers. Beyond their intended purpose of increasing safety on highways, logging devices could help highlight problems in your supply chain. And once those choke points become apparent, it's much easier to track and fix lingering problems.