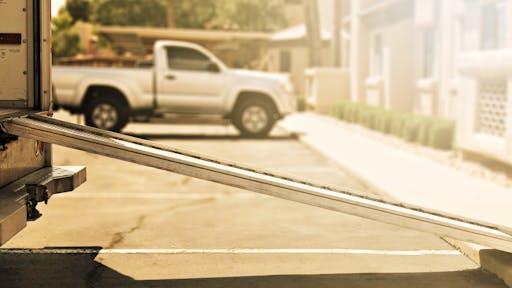 A Zipline Logistics survey found that long wait times at grocery retailers and distributors are making deliveries challenging for truck drivers. 
In the survey, truckers stated that companies like Kroger, Target, Walmart and United Natural Foods can hold them up for hours. Meanwhile, drivers also said they have experienced excessive loading/unloading times and other shipping issues at Supervalu, Dollar General, Aldi and Amazon. 
Wait time is a challenge for drivers as they are expected to have goods at an expected time. Additionally, the ELD mandate has become a "huge efficiency hurdle" for companies as drivers are required to track their hours, location, speed and other shipping metrics through the device. Drivers are only allowed be to on duty for 14 hours a day, including stops for fuel, food and time at shippers/receivers. According to Supermarket News, drive time can't exceed 11 hours, including a break. 
Some problems that drivers are facing at retailers is high flows of freight and limited staff, all while receivers and shippers having a preference for receiving product off-hours. At times, drivers are expecting to be unloaded within an hour and a half but are forced to wait up to four hours as receivers are breaking down and sorting the goods. 
The survey found that since the ELD mandate went into effect, 77 percent of carriers are more selective in the shippers and receivers they work with, while 80 percent of carriers won't load out of facilities with reputations for lengthy load/unload times. 
Supermarket News reports that the mandate has caused 54 percent of carriers to change how long they will wait to unload, while only 17 percent of carriers will wait as long as it takes.  
While it has become known that carriers will avoid working with difficult clients, shippers and receivers are attempting to make the wait time more comfortable for drivers by offering better lounges, restrooms and snacks. However, no amount of free goodies will make up for being held up for hours and having to stop driving for the day. 
Supermarket News reports that retailers and distributors can help build flexibility by getting a better handle on the amount of time it takes to load and unload trucks.