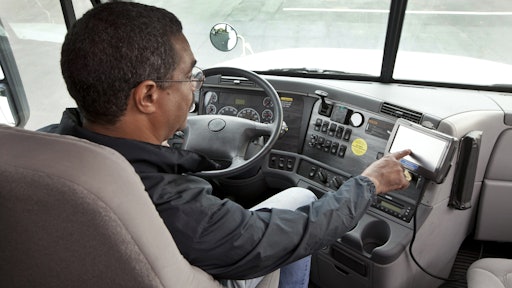 Despite passage of a measure requiring additional study on the pending electronic logging device (ELD) mandate by a Congressional committee, chances of a major overhaul of that rule or even its stoppage is being characterized as a long shot at best—especially after the Supreme Court declined to hear a legal challenge to it last month.
Language inserted into a Department of Transportation fiscal 2018 funding bill passed July 17 by the House Appropriations Committee called for a look at "whether a full or targeted delay in ELD implementation and enforcement would be appropriate."
The bill, which next moves to the full U.S. House, calls the ELD mandate, which requires nearly all interstate truck drivers to begin using ELDs on Dec. 18 to monitor hours of service, "one of the most expensive of all transportation rulemakings," and one that could harm smaller carriers. It requires the Federal Motor Carrier Safety Administration (FMCSA) to report back to the House and Senate within 60 days of the bill becoming law.
To read the full original article, please click here.