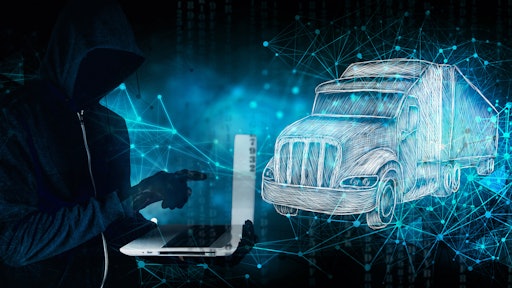 S... AdobeStock_475846583
The food industry, like many sectors, faces a rapidly accelerating cybersecurity challenge due to its growing embrace and reliance on technology. From meat giants to produce growers, leading food companies have been actively targeted in recent years. Concerns within the sector have escalated enough to draw the attention of major parties such as the FBI, which has formally warned food and agriculture businesses about impending ransomware threats several times throughout the last three years, which can threaten the integrity of the industry. Notably, the motivation for this type of cyberattacks is not always economic and can be more focused on supply chain disruption or even food contamination.
Looking at the political landscape of the world today, it is easy to understand why an external threat could look to target a critical infrastructure like food supply to disrupt a country from within. Given that, according to the World Health Organization (WHO), consuming contaminated food results leads to 420,000 deaths every year, there are clear benefits to society if progress is made to address this.
Amid this firestorm of cyberattacks, the upside is that food industry players have much to gain from taking on the challenge of this unique technological dilemma. By investing in the right areas, food organizations can avoid the reputational risk that comes with digital insecurity and prevent any potential damage from food contamination or insecurity, both of which can take place when food and beverage brands are infiltrated. The positive impact of these efforts could be a more competent, secure business but also a more successful one overall.
Preventing disruption allows food organizations to preserve human health
Food and beverage have a direct impact on public health through its "living supply chain," which refers to the process by which food is made ready for consumption and shipped to consumers. When attacks occur, cybercriminals may be able to access any part of the supply chain, including Hazard Analysis Critical Control Point (HACCP) controls, processing temperatures, metal detectors, product labels and expiration dates. Every digital asset and capability linked to technology is at risk of being tampered with when not properly safeguarded.
By investing in cybersecurity and working to prevent this disruption, organizations can help avoid crisis scenarios and forge a path toward long-term resiliency. Potential crisis scenarios include label errors, the alteration of expiration dates, food shortages, the loss of required records or reports for regulatory agencies and animal welfare concerns – all of which can be mitigated with the right strategy.
The consequences of these rise above reputational risk and money loss for the business – cyber-attacks in the food industry directly impact the end consumer's health and safety as the WHO figures show. When the food industry is vulnerable, people are vulnerable. But through cultivating a strong, proactive culture of focused cybersecurity, an organization's preventative measures and consistent preparation can avert, manage and fend off these risks to consumers altogether and establish a resilient operation for the long haul.
Evaluating strength via food defense initiatives
By focusing on prevention, organizations can better anticipate potential risks and stay attuned to industry and regulatory standards, adapting the organization to ever-evolving technologies. As a first step, an audit to determine where they stand against the FDA's Food Defense Initiatives can benefit organizations.
In this system, the number of initiatives an organization implements is used to estimate how protected its products are from acts of purposeful adulteration. Additionally, the FDA's Food Defense Initiatives aid corporations to prevent, prepare for, react and respond to acts of intentional tampering of the food supply.
Diverse, connected teams make for stronger defenses
The food industry could build up the resources and knowledge necessary to protect itself by restructuring legacy systems, expanding budgets and improving federal support, per the FDA. As part of these efforts, organizations may want to consider strategically building a diverse team, with candidates from the food, supply chain and digital spaces, rather than relying on an outsourced or thinly spread operation.
Recruiting and retaining employees across a plethora of specialties who are all willing to champion food safety and take on the shared responsibility for reporting issues can help build a robust internal team. A team connected in this way can create the additional benefit of a "cyber-savvy" culture when the workforce resonates with their corporation's focus on digital trust. This ideally leads to a sense of unity that inspires workers to protect the organization and become more resilient.
To further support their teams, leaders can stress the importance of straightforward communication to help workers support each other across specialties. Given cybersecurity's technical nature, those outside the field may not be exposed to its specific terminology, which creates barriers when uniting the organization in its cyber efforts. To overcome this language barrier, teams can encourage the use of lay terms to communicate vulnerabilities and problems. By creating an open channel of communication between the digital trust team and the supply chain team, both teams can share knowledge and partner to protect the organization.
Plugging the digital holes
In tandem with building a diverse and connected team, organizations can take other steps, such as updating legacy software, limiting access to privileged data and conducting cyber protection and awareness training. Updating IT systems, implementing new-age security tools, and continuously briefing and training staff on new software can create a greater wall of protection against cybercriminals.
As an added failsafe, organizations can back up their data or even consider investing in cyber insurance. While not an end-all-be-all solution, this offers organizations a cyber-attack band-aid at a lower cost through various coverage options. This is a secondary option to consider and is a temporary alternative an organization can use as it strengthens its internal digital trust team and implements recommended FDA initiatives. Investing in cyber insurance as an extra protective layer on top of an organization's internal digital trust safeguards can ensure it is well positioned to succeed.
Setting the stage for a resilient future
The food industry is no exception to the growing prevalence of cyber-attacks, but organizations have much to gain by proactively confronting the issue. Many will be wise to the benefits of improving their digital protection efforts, seeing the opportunity to stay ahead of market guidance and limit reputational risk. By following guidance from the FDA and making staffing and technology decisions that can bolster internal systems, food and beverage companies can lead the charge toward a digitally resilient future.