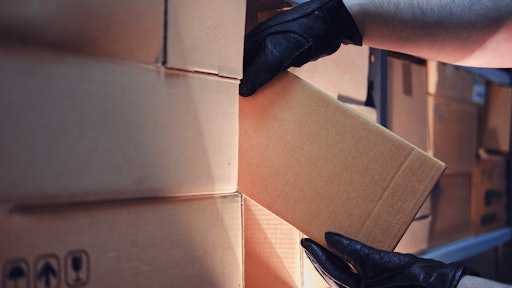 Андрей Журавлев AdobeStock_396129298
In 2023, cargo theft events in the United States are expected to show a minor decrease from 1,090 to 1,031, according to Overhaul's latest study.
In fact, Overhaul recorded a total of 1,090 cargo thefts throughout the United States in 2022, 271 in Q1, 246 in Q2, 242 in Q3, and 331 in Q4. The average value of these thefts was $361,986. These numbers represent a 29% increase in volume and a 58% increase in average value when compared to 2021. With an average of 90.8 reported cargo thefts per month, the United States sustained cargo thefts at a rate of 2.99 per day in 2022, up from 2.15 in 2021.
Key takeaways:
68.3% of cargo theft crimes in the United States were concentrated within 38.6% of the national territory in 2022.

In 2022, Mondays and Tuesdays showed the highest concentration of cargo crime with a combined 34% of incidents.

57% of total thefts in 2022 occurred in California, Texas, and Georgia. Consisting of 34% of total thefts in 2022, California once again claimed the top spot for cargo theft.

For the second consecutive year, electronics was the most stolen product type among recorded cargo theft incidents, registering 23% of total thefts, up from 20% in 2021. Miscellaneous, or last-mile parcel loads or mixed loads, (13%) was the second most stolen product, recording a 33% decrease from the theft rate in 2021. Home and garden (12%) followed closely behind, maintaining its position in third place in 2022.

After last-mile courier thefts and theft of full truckload accounted for 27% of incidents, followed by pilferage with 24%.

Cargo thieves in the United States largely tend to target loaded trailers and containers that are stationary and unattended. From 2021-2022, pilferage rates increased 5% while theft of full truckload rates decreased 27%. Meanwhile, facility theft and deceptive pickup increased to a combined 13% vs. just 5% in 2021. In 2021, 55% of all thefts with a known location occurred within unsecured parking, a rate which decreased to 44% in 2022. Truck stops/fuel stations recorded the second highest theft rate at 22%, up from 19% in 2021. While these were the two most frequently targeted locations, warehouse/distribution centers (+23%), company yard/premises (+184%) and boarding houses/carrier facilities (+72%) all recorded increases, representing a combined 26% in 2022, up from 25% in 2021.

Some product types recorded significantly higher average values in 2022 when compared to 2021, such as building and industrial (+226%), food and drinks (+131%), auto and parts (+84%), and electronics (+70%).