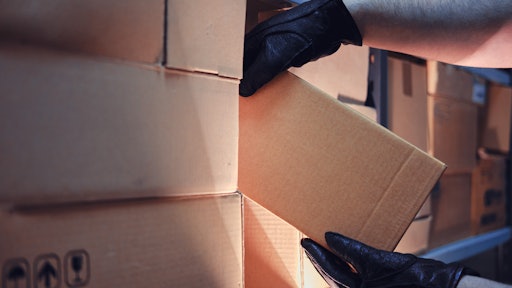 Андрей Журавлев AdobeStock_396129298
2022 saw a lot of instability within the supply chain. From port strikes and rail strikes to inflation, driver shortage and more, industry experts predict it may take supply chains close to 2-3 years to turn around.
Fast forward to present day, and more than half of executives do not expect a return to a "normal" supply chain until the first half of 2024 or beyond.
In Food Logistics' January/February 2023 issue, editor-in-chief Marina Mayer talks with several industry experts about the top supply chain threats to impact supply chains in 2023.
Here's an interview with Suzanne Offerman, director of outbound product marketing, Thomson Reuters, who outlines the importance of supply chain due diligence. [CLICK HERE to read the article in full].
Food Logistics: 2022 saw a lot of instability within the supply chain. Port strikes, rail strikes, driver shortage and more. Industry experts even predict it may take supply chains close to 2-3 years to turn around. From your vantage point, how do these factors impact/influence the way companies can mitigate supply chain threats?
Suzanne Offerman: Supply chain due diligence is increasingly important, particularly as ESG is emerging as a key indicator in positioning companies for success in the global marketplace. Visibility, transparency and knowledge are the keys to effective due diligence.
But obtaining this necessary transparency is seen as a challenge for many organizations, across industries and geographies, especially amidst a complex regulatory landscape.
That's because many companies don't have proper insight into the intricacies of their sourcing operations, like how they may rely on forced labor practices, for instance. This is extremely problematic; forced labor has a terrible human cost on vulnerable populations, as well as impacts how international companies operate.
Supply chain due diligence is only the right thing to do from a human rights standpoint but should also be considered as a business imperative, since it's top of mind for investors, regulators (and consumers). And business leaders must invest in it accordingly.
Food Logistics: What are some of the cold food chains biggest threats to date? And why? (some examples are food safety, cargo theft, driver shortage, war overseas, looming strikes from rail/dock workers, natural disasters and more)
Offerman: Equipment failure in the cold chain is a huge risk. Temperature control is especially tricky because there are varying standards for temperature-control technology in different regions of the world, which can lead to discrepancies.
This is a concern across transport conveyance (e.g., trucks and containers), as well as in warehouses. It's also something to pay close attention to in production facilities where goods are produced in temperature-controlled environments.
Food Logistics: How can supply chain management and other solutions help companies overcome such threats?
Offerman: Investing in supply chain compliance software can help arm organizations with the research, analytics and data collection needed to identify vulnerability gaps and maintain corporate responsibility across all facets of the enterprise.
Specifically, using automation can really support supply chain management in this capacity. Benefits include streamlining the import process, validating data and freeing people up so they can do more meaningful work.
[CLICK HERE to read the article in full].