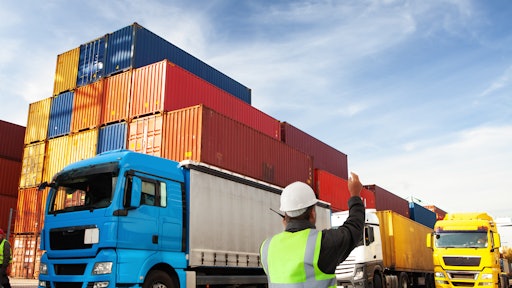 sculpies AdobeStock_244001622
2022 saw a lot of instability within the supply chain. From port strikes and rail strikes to inflation, driver shortage and more, industry experts predict it may take supply chains close to 2-3 years to turn around.
Let that sink in… 2-3 years. Thinking back to when COVID-19 first hit the United States, it's been 2-3 years since, and look at how much the supply chain has changed, grown and evolved.
Case in point: Pre-pandemic research from the McKinsey Global Institute found that on average, companies experience a disruption of 1-2 months in duration every 3.7 years.
Fast forward to present day, and more than half of executives do not expect a return to a "normal" supply chain until the first half of 2024 or beyond, while 22% expect disruptions to continue until the second half of 2023, according to a survey presented by Carl Marks Advisors.
These executives also see a number of threats clouding the picture and complicating a return of a more reliable supply chain, most notably the war in Ukraine (30%) and labor concerns (24%). Additionally, more than two-thirds of supply chain executives said they are "very concerned" that the U.S. economy could tilt into a recession over the next 12 months as a result of rising interest rates, high inflation and geopolitical uncertainty.
"With no apparent end to the Ukraine conflict in sight, we would expect fuel costs to continue to put pressure on supply chains for the remainder of the year, and possibly beyond," adds Peter Keogh, managing director, Carl Marks Advisors. "Moreover, with the U.S. economy potentially entering recession, we could see an extended period of uncertainty. In this environment, it will be incumbent on organizations to review their sales forecasting, continue to monitor their on-hand inventory levels, and revisit their procurement strategies."
These threats come in a number of formats and target various sectors of the supply chains.
For example, IBMs' X-Force Threat Intelligence Index 2022 found that manufacturing was the most attacked industry in North America. Meanwhile, a survey by Anchore says that software supply chain attacks targeted three out of five companies. And, more than half of organizations (54%) now consider supply chain security as a top area of focus.
"Supply chain due diligence is increasingly important, particularly as ESG is emerging as a key indicator in positioning companies for success in the global marketplace. Visibility, transparency and knowledge are the keys to effective due diligence," says Suzanne Offerman, director of outbound product marketing, Thomson Reuters. "But obtaining this necessary transparency is seen as a challenge for many organizations, across industries and geographies, especially amidst a complex regulatory landscape. That's because many companies don't have proper insight into the intricacies of their sourcing operations, like how they may rely on forced labor practices, for instance. This is extremely problematic; forced labor has a terrible human cost on vulnerable populations, as well as impacts how international companies operate."
What's more is, today's disruptions are inevitable. In fact, they've been challenging supply chains for years, just in different capacities. And today, it's these disruptions that are now threatening many of the U.S. and global supply chains.
"Since the inception of COVID, the idea of a stable supply chain is completely foreign, and the next 2-3 years will not be a turnaround scenario, but will be focused on creating as much stability as possible despite the global instability," according to Glenn Koepke, GM of network collaboration at FourKites. "I suspect that the supply chain landscape of mid-to-late next year will be our new normal for a while."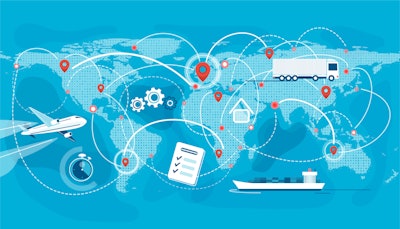 Here's an outline of the Top 5 threats set to impact supply chains in 2023.
1. Lack of resiliency
If there's one takeaway over the past few years, it's that supply chains need to be more resilient, according to Patricia Riedl, supply chain lead in North America for Accenture.
"Being resilient means having the knowledge and tools to either predict or respond to disruptions – ideally both, and ideally within budget. The question is how to do this. A good start is identifying vulnerabilities across all tiers of the supply network with a supply chain resilience stress test. Once these risks are identified, companies can work to build more resilient supply chains with greater visibility, or 'intelligent visibility.' This is a more cost-effective way to create more resilient supply chains -- by combining structural and dynamic viability with artificial technologies and artificial intelligence. Companies with greater visibility are more likely to maintain revenue by serving demand during disruption," adds Riedl.
In fact, a majority of companies are still struggling to build resiliency into their operations, according to a survey from Orbus Software. Although 89% of companies have experienced some form of disruption over the last two years, over half of enterprises are struggling to increase resiliency, with 44% lacking a dedicated team. Those enterprises that suffered disruption stemmed from staff shortages (56%), supply chain issues and increased business costs (48%) coupled with increasing technology costs (44%).
Plus, an unstable environment opens doors for higher risk potential. And, this continuous instability continues to challenge the cold food chains in several ways.
"Supply chain instability has become an ever-growing pain point among food shippers, and yes, much of the problems arise from inconsistent labor. Reliable real-time data is more key now than ever to minimize the bullwhip effect in organizations," says Daniel Knauer, Midwest regional sales for Emerson's cold chain business. "For example, retail and restaurant operators want to know when their shipments will be arriving and if those shipments were kept at the correct temperature throughout the route in order to meet their food quality and safety standards."
2. Driver shortage
The American Trucking Associations (ATA) reported a shortage of 80,000 drivers last year, an all-time high that could reach 160,000 by 2030. And, to think, in 2020, the trucking industry employed more than 1.95 million heavy and tractor-trailer truck drivers, according to the U.S. Bureau of Labor Statistics (BLS).
But, for the last two years, the trucking industry has been faced with what can only be described as the perfect storm of unanticipated challenges that has since created a downward spiral.
"Based on our estimates, the trucking industry is short roughly 78,000 drivers," says ATA chief economist Bob Costello. "That's down slightly from 2021's record of more than 81,000, but still extremely high historically."
Furthermore, the shortage could swell to more than 160,000 over the next decade, based on current driver demographic trends and projected growth in freight demand. To keep up with demand, the industry must hire nearly 1.2 million new drivers over the next decade. And, the shortage is not unique to the United States – Germany, Italy, Argentina, Mexico, and China all report shortages of drivers in the past year.
However, data analytics and other technologies are in position to somewhat tighten the gap so that operations can continue to run, driver or no driver.
"Using data points from previous shipments, the devices can perform a much more detailed analysis to reveal deeper insights and long-term trends, such as shippers or shipping lanes where temperature excursions seem to occur most frequently; products that are most susceptible to temperature issues; seasonal and geographic factors that impact reefer temperatures; and distribution centers (DCs) that may be allowing careless cold chain management," says Daniel Knauer, Midwest regional sales for Emerson's cold chain business. "Most importantly, data provides an objective record of cold chain temperatures in-transit. In challenging times like these, where truckers and retailers simply can't afford the negative impacts of rejected loads, data serves as an arbiter of supply chain disputes. It takes emotion out of the equation by providing indisputable proof of precisely when and where temperature excursions occur."
3. Limited warehouse capacity and fulfillment
Earlier this year, the Association for Supply Chain Management (ASCM) and KPMG LLP launched its monthly Supply Chain Stability Index, which provides indicators in assessing how well U.S. supply chains deal with the ups and downs of market volatility. Logistics was identified as the predominant cause of stress in the supply chain, accounting for 78% of variability, followed by capacity (10%) and supply (12%).
Basically, "the Stability Index demonstrates supply chains are still fragile," according to Douglas Kent, EVP of corporate and strategic alliances for ASCM, as expressed in Food Logistics' SCN Summit: Future of Supply Chain webcast. [CLICK HERE to register for Kent's session in on-demand].
"If we look at pre-pandemic to now, we're two times more fragile/less stable now than we were pre-pandemic. We looked at supply, demand and fulfillment. And more than 65% of the instability came from fulfillment, which is shocking because we don't even think about that. We don't typically adjust our forecast or our demand picture based on constraints in fulfillment. But when you think about it, it makes perfect sense. How much fulfillment disruptions have we had? Take a look at port closures, truck driver shortage and warehouse space constraints. They've been super prolific. We have these real issues," he adds.
The e-commerce boom is also responsible for overturning warehouse capacity in the cold food logistics market. Case in point: many grocers and retailers incorporated a direct-to-consumer (D2C) arm to their business model, which required infrastructure changes to warehouses.
This D2C model has now become the catalyst for limited warehouse availability in today's food logistics landscape.
"Warehousing capacity remains very volatile, especially in the cold storage market. Cold chains require a significant investment in assets or partnerships to ensure available warehousing capacity in key geographic markets to meet customer demands," says Koepke. "In addition, the handoff between providers, inevitable delays and unpredictable extreme weather events makes cold chain shipping a challenge. Evidence of these difficulties is that roughly one-third of global fresh fruits and vegetables are thrown away because their quality has dropped below an acceptable limit. While major disruptions always pose a threat, it is the lack of monitoring, alerts, collaboration and communication that most often dooms cold food chain shipments."
As a result, companies are now moving to lease facilities vs. own, creating a shortage in rental units available as well.
A total of 50,000 extra warehouses of more than 50,000 square feet are projected to be added to the global warehouse stock between 2022-2027, according to Interact Analysis, with 20% of all warehouses projected to be fulfillment centers.
Because these mega-warehouses are taking over, warehouse users are signing leases for 37 facilities of 1 million square feet or larger in the United States in the first half of 2022, up from 24 in the first half of 2021, according to a report from CBRE. Eighty-five of the Top 100 leases are new leases rather than renewals, and traditional retailers and wholesalers accounted for the largest share with third-party logistics (3PL) firms close behind.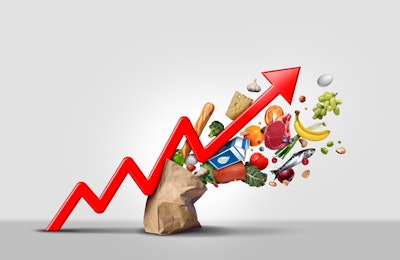 4. Freight shipping
Perishable freight shippers are not immune to issues of lost, damaged or stolen shipments, as outlined in the most recent UPS Capital report. In fact, 55% of freight shippers experienced loss of time and resources to resolve the issue, while 48% experienced loss of sales and revenue.
Meanwhile, 67% of companies shipping perishable food remarked that their customers are the most affected by complaints due to delays.
"Forty percent of merchants reported that they expect to see an increase in damaged or expired merchandise, and a third of merchants anticipate the need to invest in weather stabilizing shipping packaging over the next five years. Rising temperatures and other extreme weather conditions is a threat to cold food chains, however merchants are thinking about the future and how to safeguard their goods and margins," says Ryan Fannon, director of product management and user experience, UPS Capital. "Freight shippers stand to lose $180,000 or more each year due to lost, stolen or damaged shipments. With claim filings on the rise, swift resolution is crucial. Shippers can reduce financial repercussions and focus on customer resolution by partnering with third-party insurance providers. While shipping mishaps may be unavoidable, mitigating threats to your company's finances and reputation is key."
What's more is, there is significant market volatility that continues to disrupt the container shipping industry. With a significant oversupply of containers and a further influx of more TEUs in 2023, shipping lines continue to reduce vessel capacity and suspend services by considerable blank sailings, according to the market forecaster issued by Container xChange. In fact, some shippers plan to continue making capacity adjustments on services from Asia to North America, Europe and the Mediterranean to better align with demand fluctuations.
"In 2023, there is a high possibility of an all-out price war. It doesn't seem that the capacity restrictions that we have seen in the past two years are due to return, so we'll just have ample capacity both on the vessel as well as on the container side. With the competitive dynamics in the container shipping and liner industry, I don't expect especially the big players to hold back, and we do expect prices to come down to almost variable costs. We also foresee market consolidation," says Christian Roeloffs, co-founder and CEO of Container xChange.
5. Possible recession
A possible recession doesn't just impact retailers, homeowners and consumers alike.
Looking back at 2020 when COVID-19 hit, the United States experienced a spike in food spending due to the increase in stay-at-home environment. During lockdown, the GDP rose to almost 6%, according to Wells Fargo data.
But what does this mean for an impending recession in 2023 in relation to the cold food chain? Well, it's all relative.
Food manufacturers could expect an improvement in labor availability and slowing wage growth, according to Wells Fargo, and the quit rate of employees would fall. Freight rates from factory to retail would decrease, helping margins as well. Less demand from other sectors and lower crude oil prices would certainly pressure freight rates lower for a while.
What's more is, surging inflation remains one of the overarching themes in ACT Research's latest State of the Industry report.
"The prospect of a U.S. recession has grown materially since Russia's invasion of Ukraine, and as of the July issue of ACT's NA OUTLOOK report, a 2023 recession is now the base-case expectation, with freight volumes beginning to contract in Q3'22," says Kenny Vieth, ACT Research's president and senior analyst. "Meanwhile, supply chain disruptions remain a wild card, as the war in Ukraine continues and China announced fresh lockdowns following another surge in COVID infections."
Economists say there's a 35% probability that the United States tips into recession over the next year, which is below the median of 65% among forecasters in a Wall Street Journal survey. But data on economic activity is nowhere close to recessionary, mainly because the GDP grew 2.6% (annualized) in the third quarter and despite the ongoing labor shortage, the country added 261,000 jobs in October.
In fact, there's a roughly one-in-three risk of a U.S. recession over the next year, according to Bloomberg.
Morgan Stanley Research reports food prices, which have been up 65% globally over the last 2 years, will peak end of 2022 and begin to drop come 2023. Morgan Stanley also predicts the increases will be lower than expected, presenting some relief in 2023 to companies that benefit from lower food-input costs, such as retailers, restaurants and packaged food companies.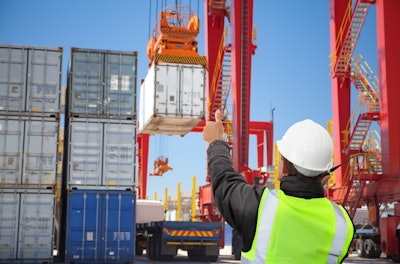 Going into the New Year, there's a lot of uncertainty with what's going to happen with the global economy. Other threats entail port and labor negotiations, trade relationships, the ongoing Russia/Ukraine war, achieving compliance in food safety (with regards to the updated Food Safety Modernization Act) and environmental, social, governance (ESG) regulations and more.
"We have inflation that continues to rise. We have ongoing surges of COVID both here and overseas. And then labor uncertainty. The biggest challenge is the West Coast ports and the labor negotiations are ongoing. The overall trade relationship between U.S. and China. China 301 tariffs remain place. Would like to see these come off. Just figuring out a way to better address the issues with China, both on the trade front, on the human rights front, as well as the other competition issues. And national security. There's the 'what-if' scenario with regards to Taiwan that we should be taking a look at and planning for. People need to gameplan and be ready if something does occur. The ongoing challenge with the war in Ukraine as well," according to Jonathan Gold, VP of supply chain and customs policy for the National Retail Federation, as expressed in Food Logistics' SCN Summit: Future of Supply Chain webcast. [CLICK HERE to register for Jonathan's session in on-demand].
"But this is a time for everyone to take a look at continuing to improve their supply chains, continuing to improve the resiliency of their supply chains. For example, just because we don't have port congestion issues right now doesn't mean there aren't issues we need to be working through. Because to be honest, even before the pandemic, we knew there were challenges we were facing in the supply chain. I think the pandemic further highlighted and exacerbated the challenges that were already there. Let's now take the time to work through those issues and prepare for whatever's next because there's always something," Gold adds.
Even though many of today's U.S. and global cold food chains continue to face the same disruptions, bottlenecks, challenges and threats they've been facing the past 2-3 years, understanding and overcoming such threats will help companies achieve some stability.