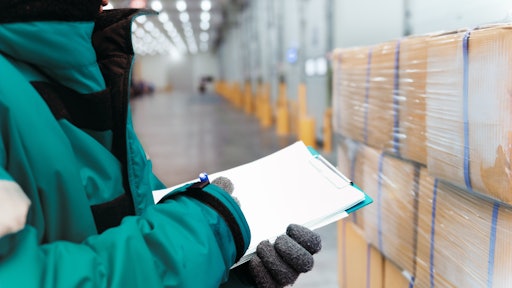 stock.adobe.com
If 2020 was the year of the Coronavirus disease (COVID-19) pandemic, then 2021 is definitely the year of shortages.
And it's hitting every industry too.
From gasoline, to chlorine, to ketchup packets and even wooden pallets – there is just not enough supply than what the demand is asking for. Perhaps, though, the most detrimental shortage is of labor. There's just not enough people to work.
We've seen the headlines about quick-service restaurant workers closing down their stores for the day because of the lack of help. Many storefronts have "help wanted" signs in their windows, but people still aren't applying because of lack of wages and poor treatment during the COVID-19 pandemic. It has gotten the point where companies have started to take initiatives into their own hands.
For example, US Foods has launched the Summer Scoop themed "Dining Out is In Again," which features 18 versatile, profit-driving products designed to reduce back-of-house preparation and skilled-labor demands since restaurant operators have struggled to find employees during the resurgence of on-site diners and existing take-out and delivery operations that already increased because of the pandemic. The program will address challenges by utilizing products that drive higher profits by saving 85-95% of back-of-house preparation time compared to making meals completely from scratch.
"Through each phase of the pandemic, our commitment to helping our restaurant operators 'Make It' with product innovation and expert resources has remained our number one priority," said Stacey Kinkaid, vice president of product development and innovation for US Foods in a press release. "As restaurants quickly move closer to, or reach, full capacity, solving back-of-house labor challenges is more critical than ever. As a result, operators need products that are easy to prep back-of-house, require fewer culinary skills, and deliver on taste, quality and profitability. With Summer Scoop, we've designed a product lineup to help restaurant operators meet these challenges head-on."
Meanwhile, new research from Blue Yonder found that logistics executives plan to maintain and optimize convenient fulfillment options and implement/enhance warehouse management systems and cloud infrastructure. In order to do this, executives will use a multipronged approach that is focused on strategic technology investments and more flexible hiring and scheduling.
According to Blue Yonder, 40% of companies are being more lenient on specific job/industry experience requirements to attract and retain labor/talent, 54% plan to invest in workforce management technology and 48% of respondents plan to offer more flexible scheduling options.
"The perfect storm of historically high unemployment rates, multiple rounds of stimulus funds, and surging e-commerce orders continues to challenge logistics hiring managers like never before," said Raj Patel, senior director, 3PL Industry Strategy, Blue Yonder. "Blue Yonder's workforce and labor management solutions are designed to address the critical retention of skilled labor while creating higher levels of employee engagement and operational excellence in today's competitive workforce market."
While companies are leaning on technology to fill the void of the labor shortage, other companies are addressing it by offering incentives.
For the fourth consecutive year, the driver shortage is the trucking industry's top concern, according to a report by American Transportation Research Institute (ATRI). And while the industry has moved for a pilot program that allows 18- to 20-year-olds who possess the U.S. military equivalent of a commercial drivers license to operate large trucks in interstate commerce. In addition, states have opened training facilities and are addressing lifestyle factors that allow drivers to spend more time at home and improve conditions at shipper facilities. Still, driver compensation is ranked as a Top 10 issue in the ATRI report.
JK Moving Services has now increased its annual guaranteed income for experienced Class-A CDL drivers to a minimum of $100,000. The salary and benefits are twice the national average for the position, making it one of the top 25 highest paying companies in the country according to the company.
"We have a driver shortage in our country that has been exacerbated by growth in online retailing," explained Chuck Kuhn, CEO, JK Moving Services in a press release. "Despite the difficulty in attracting drivers, we remain committed to providing a best-in-class experience for our customers and that starts with investing in having a great team."
While there are many things that need to be addressed in order for the labor gap to shorten, innovations need to begin in order to prevent future supply chain disruptions.