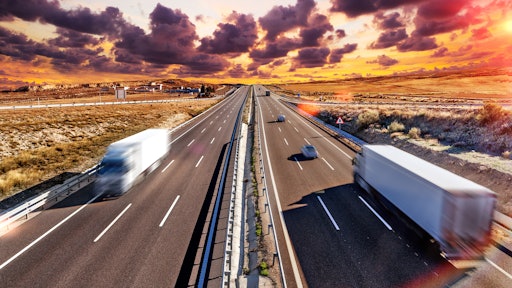 carloscastilla - stock.adobe.com
Truck drivers are needed in almost every organization. They are the main link to transporting goods from warehouse to warehouse, eventually reaching the consumer. Without them, the supply chain would be in a state of limbo as products couldn't be delivered. These essential workers help keep this crucial industry afloat.
Truck drivers have garnered a lot of attention over the years, however not always for good reason. There is currently a massive driver shortage within the United States. In 2019, there would need to be 1.1 million new drivers added over the next 10 years in order to keep up with demand. The e-commerce boom, competition from traditionally more "attractive" careers and an aging driver population all contribute to the shortage.
For the fourth consecutive year, the driver shortage is the trucking industry's top concern, according to a report by American Transportation Research Institute (ATRI). In 2019, the Federal Motor Carrier Safety Administration announced that it was accepting applications for a pilot program that allows 18- to 20-year-olds who possess the U.S. military equivalent of a commercial drivers license to operate large trucks in interstate commerce. The pilot will run up to three years and safety records of the drivers will be compared to the records of a control group of drivers.
But, that isn't the only thing that companies are doing to recruit and retain new drivers. Roadmaster Drivers School has opened a new training facility in Columbus, Ohio. Meanwhile, the Ohio State Senate is currently considering a bill that would increase training opportunities to meet Ohio's growing demand for additional truck drivers. House Bill 222 would provide a tax credit for companies that invest in truck-driver training, equal to a total of one-half of the training expenses.
In addition, companies have already increased pay and are addressing lifestyle factors that allow drivers to spend more time at home and improve conditions at shipper facilities.
Driver compensation is ranked as a Top 10 issue in the ATRI report. In the latest driver compensation analysis from the American Trucking Associations, the average annual pay for a national truckload solo van driver was nearly $58,000 in 2019.
According to payscale.com, the median amount that a heavy/tractor-trailer truck driver makes is $20.21. By a traditional 40-hour-a-week standard, drivers would make over $42,000 a year.
However, many companies are upping their wages in order to attract younger employees. The Bureau of Labor Statistics reports that truck transportation drivers make an average $22.79 an hour, averaging out at $47,400 per year.
Glassdoor.com highlights the salaries for truck drivers at the following companies:
Ryder Systems - $48,356
XPO Logistics – $61,027
UPS – $65,885
Location also plays a large factor into how much a driver will be paid, as well.
ZipRecruiter highlights the regions with the highest salaries:
San Jose, CA - $61,756
Oakland CA - $61,054
Tanaina, AK - $60,803
Truck Driver Quickfacts, according to the Bureau of Labor Statistics:
Education Required: None
Work Experience: None
Commercial Drivers License is required
58.86% of the industry is employed
Once the Coronavirus disease (COVID-19) pandemic lessens, the need for truck drivers will be felt even more. The ATRI report suggests that recent truck activity has turned a corner since the pandemic first began in March 2020, but it's unclear if the shortage will plummet back to the low levels experienced back in 2018. Companies will need to continue prioritizing recruiting and retaining new drivers in order to keep up with demand. If not, the driver shortage will only continue to be a problem.