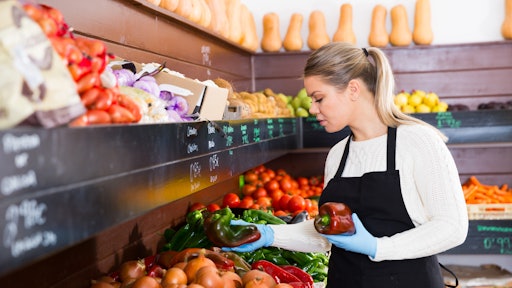 AdobeStock_286417489.jpeg
At the time that I'm writing this, I have a cold. Maybe a sinus infection. Either way, I just don't feel good.
I'm not the only one who feels this way, though. There are sniffles going around my office and friends in different states have been texting me about how they are also sick. In a time before the Coronavirus disease (COVID-19) pandemic, I probably would've pushed through it and went into the office and ran in-person errands without even giving it a second thought.
But now everything has changed.
The COVID-19 pandemic has changed the way that we view health and safety. It seemed like overnight people began adapting to this new lifestyle that was just overall "cleaner." After almost a year and a half stuck inside and having to wear a face mask whenever we went into public, our bodies just aren't used to germs anymore.
At the beginning of the year I was convinced that we would go into another lockdown and that masks were here to stay, but here we are at the end of July and 56% of the country is vaccinated.
Even though a majority of the United States has lifted their mask mandates, the CDC still recommends wearing a mask until you have been fully vaccinated. Even if you are fully vaccinated but immunosuppressed, it is still recommended that you wear a mask to keep yourself safe from the virus.
Now as the United States is starting to fully open back up, people are going out more than ever – and without the proper PPE. As we mentioned before on Food Logistics, there is a massive labor shortage going on in the United States. Restaurants and warehouses are already severely understaffed and if workers get sick they either call out and leave their place of work another person short, or they can come into work sick and potentially infect customers. There is no situation where everyone wins.
In a study released by Zebra Technologies in September 2020, only two in 10 consumers trust that their food is safe to eat. Respondents said that top food safety concerns include restaurant kitchen and wait staff hygiene, foodborne outbreaks, illness from contaminated food, and food/beverage recalls. Meanwhile, consumers can be unforgiving if they contract an illness from a restaurant, with six in 10 reporting that they would never eat there again.
"Findings from our study show that while the industry is taking measures to ensure a more transparent supply chain, more work needs to be done in order to increase consumer confidence and improve food traceability," says Mark Wheeler, Director of Supply Chain Solutions, Zebra Technologies. "Businesses naturally have more information available to them but can improve consumers' faith in their food sources by providing them access to the same information."
It'll be a while before our bodies fully adjust to what life was like before COVID. That's why we should maintain social distancing measures, stay home if sick and be respectful of those who still choose to wear a mask. We are still in a pandemic afterall.