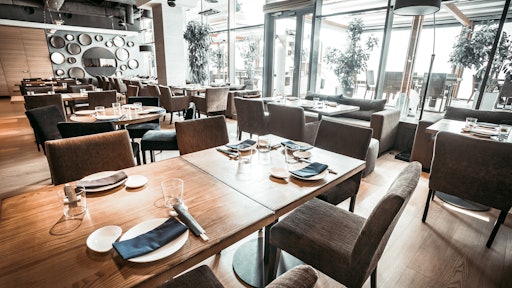 stock.adobe.com
At the beginning of the year, my fellow editors and I made predictions of what the 2021 supply chain would be like during our weekly L.I.N.K. Live talk show. The Coronavirus disease (COVID-19) pandemic was still looking bleak in January, and I swore up and down that once President Joe Biden took office that he would put us in a country-wide lockdown.
Just a mere four months later and I can confidently say that I was extremely wrong.
As of April 5, 107,515,428 people have received one dosage of the COVID-19 vaccine, according to Becker's Hospital Review. The CDC announced that full vaccinated people can travel domestically without needing to quarantine for 10-14 days or test for COVID-19. In addition, several states have started to ease restrictions, lifting previously made mask mandates and have plans to full open by early summer.
While interviewing the winners of Food Logistics' Rock Stars of the Supply Chain award in our latest video series, my favorite question to ask is "in a post-COVID world, do you think people will stay continue to stay and cook at home because that is what they have grown accustomed to, or do you think consumers will just hog-wild?" More often than not, they say that they expect people to go hog-wild as they expect the restaurant industry to re-stabilize well into the summer.
But, have eating habits really changed that much since the pandemic first began last March?
Even though indoor dining suffered greatly during the COVID-19 pandemic, quick-service restaurants proved their value to the industry with drive-thru services. According to a survey by the NPD Group, drive-thru visits in creased 26% in the April, May and June 2020 quarter, representing 42% of all restaurant visits. In addition, when restaurants began offering indoor dining in July, drive-thru visits still increased 13%.
Meanwhile, more consumers downloaded mobile apps at the beginning of the pandemic in order to better social distance as well. According to a survey by Bluedot, 45% of respondents said they increased their use of mobile apps to buy food, groceries and other essentials, with 51% saying that they have downloaded at least one new app to purchase food and essentials.
"In order to preserve their most reliable revenue source, brands are moving quickly to figure out how to adapt their mobile strategy, along with their drive-thru and pickup operations, to meet growing demand for contactless pickup," said Emil Davityan, Bluedot CEO and co-founder in a press release. "Consumer behavior and expectations are being dramatically reshaped by this pandemic which will impact how the customer experience will evolve, not just in the coming weeks but also longer term after the country reopens. We're hopeful this data will offer valuable insights to help brands navigate these unprecedented circumstances."
Despite these technological advances, 63% of Americans ate inside a restaurant at least once in July, with 22% claiming the dined inside five ore more times, according to a survey by The Manifest released in October 2020. Still, the survey found that 58% of respondents would be uncomfortable or very uncomfortable because of the pandemic.
As we begin to see the light at the end of the tunnel, I'm unsure of what the future of foodservice will look like post-pandemic. I haven't added any food apps to my phone, but my fiancé has. We've only ordered groceries online a handful of times, and the rare times we have eaten inside a restaurant we both have felt uneasy and guilty about doing so. I don't even know if that feeling will change as vaccines roll out. But when things start to go back to normal, I do expect that some consumers may go "hog wild."