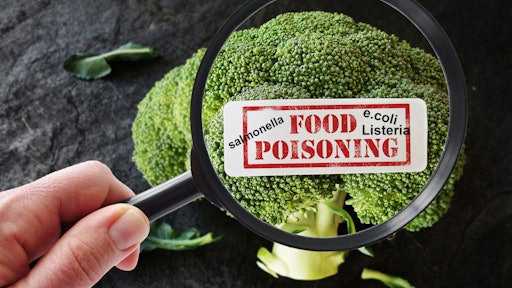 Getty Images
Regulatory compliance is perpetually top of mind for industrial facility managers, and understandably so. After all, non-compliance can lead to costly fines, work stoppages, and in a worst-case scenario, revocation of the licensing and certifications that companies need to conduct business.
However, most facility managers know that the benefits of safety regulation compliance far outweigh the time and costs of implementing those regulations. Certainly, no one can dismiss their track record. Since their widespread adoption in the early 1900s, workplaces have become exponentially safer. From 1926-1939, for example, manufacturing injury rates declined by nearly 40%. And, from 1933-1997, unintentional work-related injuries dropped by 90%.
For industry leading companies, concerns about safety regulations go well beyond mere avoidance of government fines or censure. They are constantly looking for guidelines and best practices that will help them increase their plants' and warehouses' productivity, energy efficiency, and most importantly, safety.
While every industry has its own set of organizations that oversee regulations and establish safety protocols, the food industry is among the most regulated. These rules generally encompass safety for the employees working in the industry; the consumers of the products developed, processed or stored in these facilities; and the transporters that comprise its supply chain.
Here is an overview of seven key regulatory bodies and non-governmental organizations (NGOs) that food logistics executives should be familiar with.
1. U.S. Occupational Safety and Health Administration (OSHA)
Created in 1970, the Occupational Safety and Health Administration (OSHA) was developed to ensure safe, healthful working conditions for most private sector employees. It primarily establishes and enforces standards and provides training, outreach, education and assistance.
OSHA is arguably the most significant regulatory body of its kind in the world, with an influence that extends beyond the United States. It is responsible for enforcing the Code of Federal Regulations (CRF), which covers virtually any physical workplace in the country. OSHA and CFR codes apply in a very broad range of activities, ranging from materials handling and loading dock operations to machine guarding, indoor air quality, ergonomics, electrical safety, fall protection and noise.
2. U.S. Food and Drug Administration
An agency within the U.S. Department of Health and Human Services, the U.S. Food and Drug Administration is responsible for the safety and security of the nation's food supply, cosmetics, dietary supplements, products that give off electronic radiation and for regulating tobacco products. It also oversees the safety, effectiveness, and security of human and veterinary drugs, vaccines and other biological products for human use and medical devices.
Of particular significance to logistics executives is the FDA's role in enforcing the Food Safety Modernization Act (FSMA). Passed in 2011 and now fully phased in, it gives the FDA increased authority to regulate the way foods are grown, harvested and processed, with particular emphasis on prevention of foodborne illnesses. The FSMA's regulations, including rules on preventive controls, sanitary transportation and food defense – have significant implications for food industry facilities from freezers, coolers and other internal processes areas to shipping and receiving.
3. International Standards Organization (ISO)
The International Organization for Standardization (ISO), founded in 1947, ensures that products and services are high quality, reliable and safe. So far, more than 22,500 International Standards have been developed. Many of these standards pertain to materials handling and machine safety. For example, ISO 13849-1: Safety-Related Parts aims to reduce risks to the people working around them when doing packaging operations. Their regulations also cover hazard minimization around robots.
4. American National Standards Institute (ANSI)
Renowned as the voice of the U.S. standards and conformity assessment system, the American National Standards Institute (ANSI) oversees the creation, declaration and usage of thousands of guidelines, which directly impact nearly every sector's businesses, including the food industry. ANSI is also a recognized FSMA accreditation body in accordance with FDA's final set of FSMA requirements. FSMA empowers the U.S. Food and Drug Administration to recognize accreditation bodies like ANSI to assess the competence of food safety certification bodies in accordance with the international standard, ISO/IEC 17065.
5. Robotics Industry Association (RIA)
Since 1974, the Robotics Industry Association (RIA) has been North America's only trade group that specifically serves the robotics industry. Through the advancement, education and promotion of robotics, RIA drives growth, innovation and safety within the manufacturing and service industries.
OHSA regulations often cite specific RIA codes like RIA 15.06-15, which adopts ISO 10218-1&2 These regulations place extra emphasis on risk assessments and harmonizes global standards that control the safety rated motion of robots.
6. National Safety Council (NSC)
A non-profit, non-governmental public service organization, the National Safety Council (NSC) strives to eliminate preventable injuries at work, in homes and communities and on the road. To achieve this goal, it regularly engages businesses, elected officials, government agencies and the public. The National Safety Council offers a variety of workplace training initiatives, including OSHA-compliant forklift training.
7. American Society of Heating, Refrigerating and Air-Conditioning Engineers (ASHRAE)
ASHRAE is a professional association seeking to advance heating, ventilation, air conditioning and refrigeration systems design and construction. ASHRAE standards include many related to indoor air quality (IAQ). There were several updates made in 2016 to ASHRAE's Indoor Air Quality Procedure for determining minimum ventilation rates, including considering the combined effects of multiple contaminants of concern on individual organ systems.
Where do we go from here?
Workplace safety is constantly evolving. As new technologies and new applications are developed across the globe, new regulations and industry standards develop along with them. The food industry is a particularly volatile category, with a number of pending issues on the horizon. Among them are:
· Drone delivery. Although some companies have already begun using drones, regulation on this "last mile" of the supply chain is still very much in flux, due to safety concerns involving drones and manned aircraft. In the near future, logistics professionals may be keeping an eye on yet another government agency, the Federal Aviation Administration (FAA). It has limited these deliveries for now, but that is expected to expand in the near future.
· Smart PPE. Smart personal protective equipment (PPE) devices are now available, and employers are using them to monitor workers' blood oxygen levels, vital signs and blood alcohol, among other things. Legal issues and legislation related to personal data collection and privacy issues are expected, as is the involvement of NGOs such as the American Civil Liberties Union.
· Supply chain traceability. FSMA isn't the only new regulation in this area. New, tighter FDA requirements for pharmaceutical supply chains went into effect Nov. 27, 2019. Look for traceability requirements in all industries—including food— to continue ramping up.
· Industrial Internet of Things. While IIoT technology can reduce headaches for facility managers, it can also create a larger opening for cyber criminals to hack systems and steal intellectual property. Cyber-security issues and regulations will be increasingly significant in coming years.
· Artificial intelligence. AI is transforming how humans and machines interact in a shared environment. The availability of data about how people work, what their emotional state is while working and how they engage with equipment and the world around them will likely lead us to a whole new level of industrial safety.
When it comes to protecting your employees and customers, start by looking at OSHA regulations and existing industry standards, including those established by non-government organizations. The seven organizations above are a good place to start.