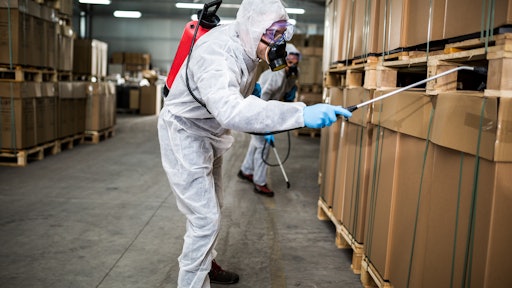 romul014
Significant savings may be found in "protected" spend categories.
Your organization may not refer to them as protected. Still, many have one or more expense categories that purchasing has viewed as protected in some form or another.
If your business manufactures food, supplies ingredients, provides packaging or warehouses or transports finished products, the protected spend categories are likely to be with the suppliers that provide critical services mandated in a food safety program.
The quality team has likely spent years training and developing these suppliers to ensure they deliver the consistent service required to meet quality's standards. Quality would not necessarily agree with the term "protected;" they view these spend categories as too big of a risk to change. The wrong supplier could result in anything from point deductions on the annual audit to a full-blown recall. To them, the opportunity to shave a few dollars off the annual spend isn't worth it.
If you are in purchasing, you dig into every expense category looking for cost-savings opportunities. Hence, you ask suppliers questions. But, in the "protected" spend categories, your questions to the suppliers are met with a barrage of questions from quality to you.
Does this scenario sound familiar?
Now purchasing has a decision to make -- do I stay and fight through the spend or move to another category that could yield similar savings without the resistance?
With limited time and a lofty goal, most purchasing folks will, at this point, move on. Notes are placed on the spend indicating that internal stakeholders MUST be included in the reviews moving forward. And, it's now guaranteed that these spend categories go years with minimal review.
Meanwhile, the supplier has had a front row seat and feels emboldened to increase the pricing and add new items with little pushback.
FSMA's impact on quality-supplier relationships
Nearly 10 years ago, the Food Safety Modernization Act (FSMA) brought significant changes to all industries that manufacture or support food production. To ensure compliance, many organizations operating in those functions added to their existing quality structure, or such is the case with many of the support industries, they were forced to construct a food safety plan from scratch.
In the early years, it was often quality teams responsible for staying up to date on the ever-changing requirements within the industry; they were required to meet the specific deadlines as outlined in the act, and many also had to train their suppliers in the months leading up to the deadline to ensure that everyone was on the same page.
However, as time went on under the new requirements, the suppliers and their programs were baked into customers' comprehensive food safety plans and required to take more active roles. Suppliers found themselves woven into organizations and included in their safety meetings.
Today, it is not uncommon to see suppliers serving on an organization's food safety subcommittee or working with other suppliers to resolve specific issues.
While this concept is excellent for an organization's food safety plan, it is not always best for its bottom line. Quality views the time and effort spent developing the supplier and their knowledge of the program as too valuable to risk. As a result, many of these suppliers—even mediocre ones—have managed to hold on for years with little to no challenge.
FSMA, quality and their impact on a protected spend category: Pest control
Pest control suppliers have spent the past 10 years becoming experts on the new regulations. Many have uncovered the power of documenting conditions on their service tickets that "could" yield a pest infestation, knowing that the facility is required to answer any of these open conditions. While many of the findings may be necessary, some are offered to drive a site to a new service item.
Here are the Top 4 recurring findings within clients' pest control programs:
1. Initial program overbuild. Many pest control suppliers initially increase number of devices and frequencies of service to ensure the new regulation's requirements are exceeded—the thought being it is easier to reduce later than have to add to the program.
However, very few suppliers ever make adjustments to the original program even though the regulation would allow them to make modifications based on the historical data collected from previous services.
2. Price increases vs. time spent. It's likely many companies experience price increases every three years like clockwork. Yet, if you were to review the service tickets, you may find your pest control provider is spending significantly less time at your facility than in years past. While it's not uncommon to see a drop in time spent servicing—especially when you have a consistent service technician—it certainly doesn't explain why the supplier feels it necessary to increase service charges.
3. One-time services never go away. The pest control category may differ from other expenses in that unique circumstantial events may occur, necessitating supplemental services. Many of these services that were intended to be one-time events never go away.
4. Documented findings trigger additional service work. A pattern is one in which the supplier's findings trigger additional service costs to the client. For example, a supplier may report a pest problem in the parking lot and state in their finding that the problem "could" migrate to the facility. Their recommendation may be an exterior power spray to be proactive. Since the site is responsible for addressing any findings, they are left with three options -- a) accept the recommendation offered from the supplier and be able to close the open condition, b) leave the condition open and un-resolved, or c) request that supplier remove the finding.
Most choose option A—to accept the supplier's recommendation and show the condition as resolved.
These expenses (like all the others) need to be reviewed regularly to ensure you are getting what you signed up for. Find those "protected" expenses that may exist in your organization and look for ways that quality and procurement can work together to ensure the best service at an appropriate price point.